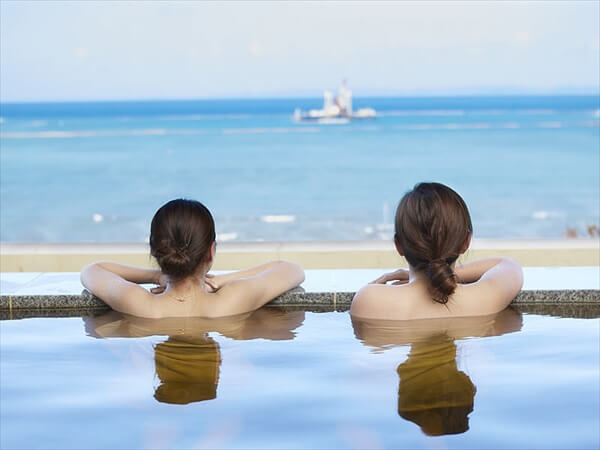 Whether it's freezing cold or blazing hot, it's always weather for Japanese onsen, or hot springs.
Even in the balmy Okinawa Prefecture and its remote islands, there are plenty of onsen to visit!
To think that Okinawa isn't just home to scenic locales and a beautiful ocean but also warm hot springs… it'd be a waste to head home without visiting at least once!
You might think we're full of it, saying the words "southern island" and "hot springs" in the same sentence, but these baths drawn from the deep Okinawan sea are just as soothing and satisfying as anywhere else.
As such, this time we'd like to introduce you to 5 all-natural onsen found on Okinawa's main island.
Of the many locations in Okinawa, these are the top five that'll make you want to scream "Let's go there right now!" Feel free to use it as a reference for your Okinawa trip!
* Please note that all of this information is accurate as of November 2017. For more detailed information, please visit the onsen's official webpage (may be in Japanese only).
<Contents>
1. Ryukyu Onsen Ryujin-no-yu (Ryukyu Onsen Senagajima Hotel)
2. Mie Castle Onsen Uminchu-no-Yu, Shimanchu-no-Yu (Loisir Hotel & Spa Tower Naha)
3. Terme VILLA Chura-yu (The Beach Tower Okinawa)
4. Jurassic Onsen Churaumi-no-yu (Hotel Orion Motobu Resort & Spa)
5. [Closed] Natural Bath Aroma – Naha location