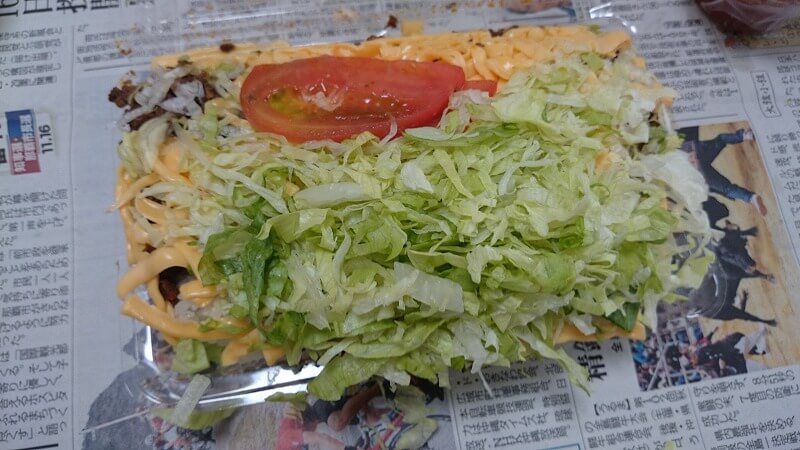 "Taco rice" is a representative dish of Okinawan "B-class gourmet," cuisine that is delicious and inexpensive. If you're going to try taco rice, wouldn't you like to eat delicious taco rice?
Today, we will introduce the "royal road" that cannot be missed by any means of taco rice, which is loved by Okinawans.
What the "Taco Rice" is?
Taco rice is an Okinawan dish in which the ingredients of a taco, a Mexican dish, consisting of ground beef, lettuce, tomatoes, and cheese are served on a bed of warm rice, with salsa poured on top.
Although it is a part of Okinawan cuisine, its introduction was rather late, as taco rice was created in the 1980s.
It is said that taco rice was created in Okinawa, where food culture of the United States is deep rooted, when US soldiers served the ingredients of a taco over white rice.
Taco rice, which is served in generous portions and very popular among men and women of all ages, is now a popular menu for school lunches.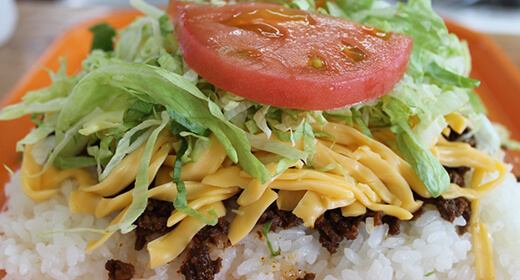 Okinawa's soul food, taco rice!
When you look through a tourist guidebook of Okinawa, don't you see many delicious taco rice shops?
However, if you ask an Okinawan which taco rice shop they recommend, most of them would answer as follows.
"For taco rice, go to KinTaco!"
What is the "Kin-Taco"?
KinTaco is the nickname for a taco rice specialty shop called "King Tacos."
Okinawans (especially those living in north-central regions) love taco rice from here.
The claim of most delicious Kin-Taco in Okinawa
Okinawans living in north-central regions will claim that their local KinTaco is the best.
Currently there are six KinTaco locations within Okinawa.
The Nagata and Futenma locations in Ginowan, the Misato location in Okinawa city, the Agena and Yokatsu locations in Uruma, and the flagship location in Kin.
Many people say that "the flavor is different at each location," but it is a mystery whether this is true or not.
However, we can understand why people would feel that their local KinTaco is delicious.
KinTaco serves generous portions, and many people will say that they ate KinTaco frequently when they were students!
KinTaco is the flavor of Okinawan adolescense.
Let's go to the Nagata Store which is located in Ginowan-City
Today, we will introduce the Nagata location, which is closest to Naha Airport.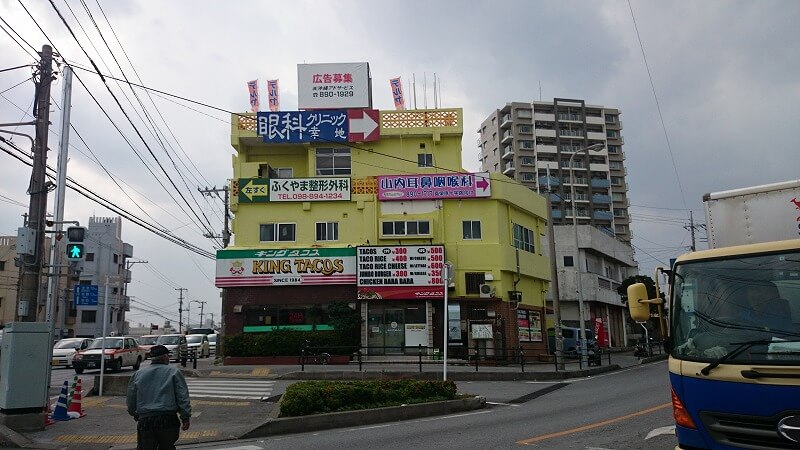 As it is located along Route 330, we believe that it is easy to find even for first-timers.
It is about a 40 minute drive from Naha Airport, and will cost about 2,500 yen for a taxi ride.
To visit by bus, take line 27 or line 90 and get off at the "Nagata" station.
It is probably a bit difficult to visit by monorail or by foot.
The Nagata KinTaco opens until 5:00.
Okinawan youth visit the Nagata KinTaco during late night road trips or to cap off a night after drinks at the izakaya.
The Nagata KinTaco used to offer tables for dining in, but now it is takeout only.
The parking lot is about a 3-minute walk from the shop, which is a bit far, but be sure to park in the parking lot.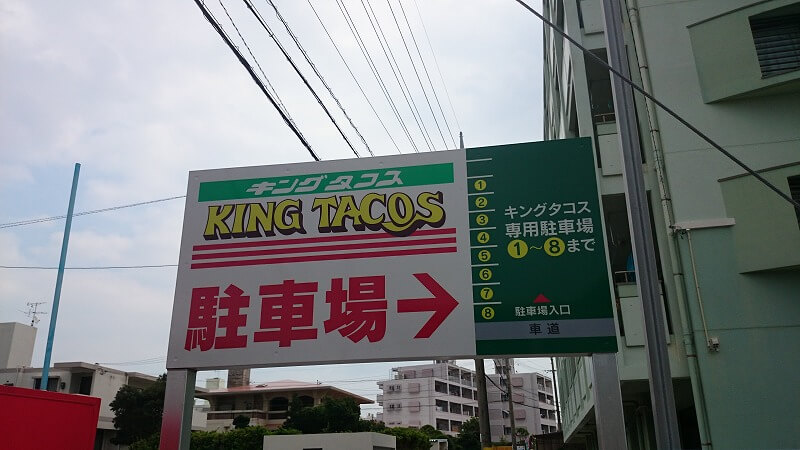 KinTaco utilizes a meal-coupon vending machine system.
You must be careful here!
Do not select the "taco rice."
KinTaco's "taco rice (400 yen)" only includes meat served on rice, while the "taco rice with vegetables (500 yen)" includes meat, lettuce, and tomatoes served on rice.
Finally, the "taco rice with cheese and vegetables (600 yen)" is the standard taco rice with meat, lettuce, tomatoes, and cheese served on rice.
Once you have purchased the meal-coupon for taco rice with cheese and vegetables, let's hand it to an employee and wait in the store for a while.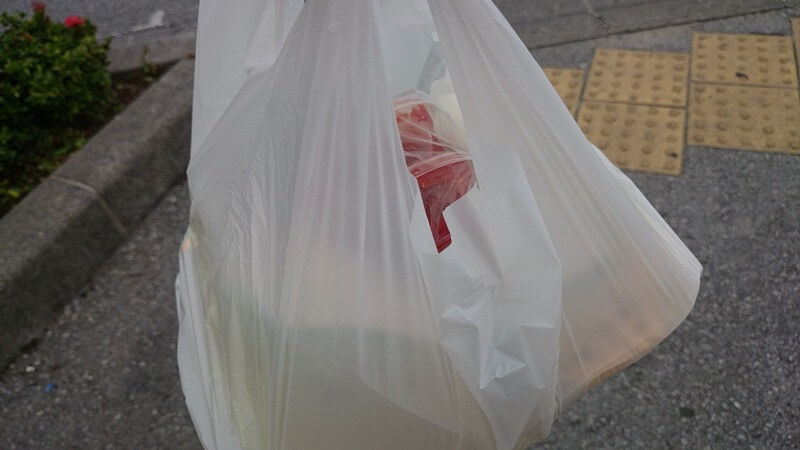 Because it is for takeout, we will enjoy it after returning home or to the hotel.
Eating the Kin-Taco!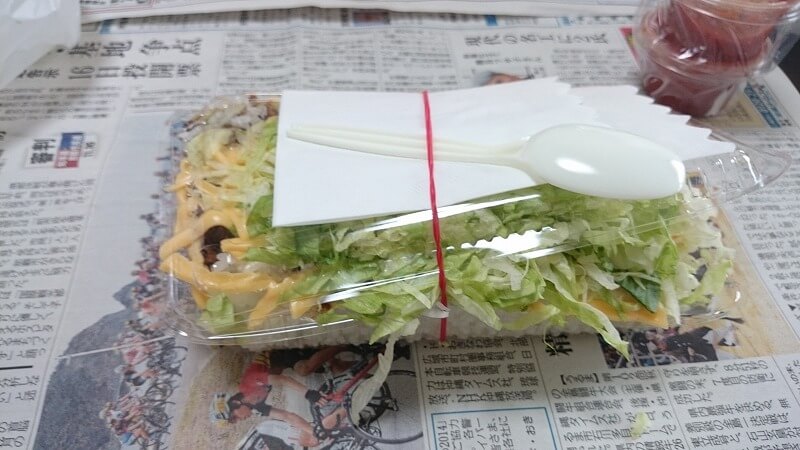 Okinawans place newspaper under KinTaco's taco rice before eating.
This is to prevent the taco rice from spilling.
Let's open it up!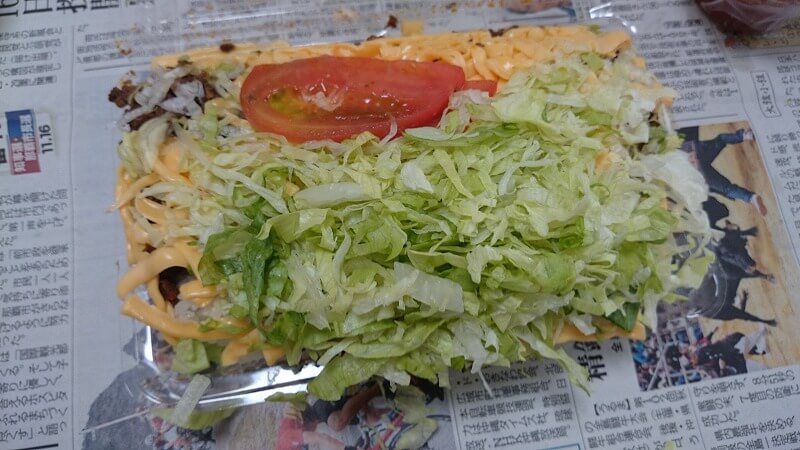 Take a look at the amount of food! It is packed as tightly as possible!
It is almost difficult to even put a spoon in it.
Because it is difficult to eat without spilling, let's go ahead and eat heartily!
The salsa is not too spicy, so it shouldn't be a problem for those who do not like spicy food.
If you eat the rice, meat, lettuce, tomato, and cheese all in one bite, the flavor is brilliant, making this a masterpiece!
This is a nostalgic, familiar taste for Okinawans!
Other menu items are recommended too
Other than the taco rice, of course the tacos are delicious too!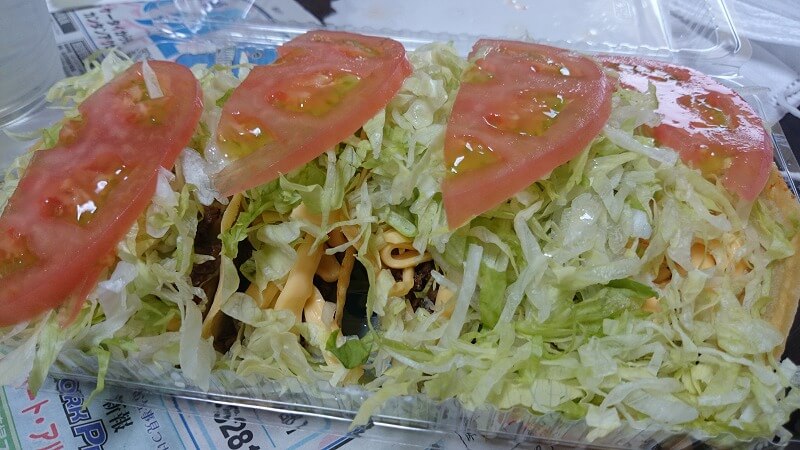 KinTaco serves hard-shell tacos (500 yen), which have a crunchy texture. If you would like to eat a quick snack, the tacos are recommended.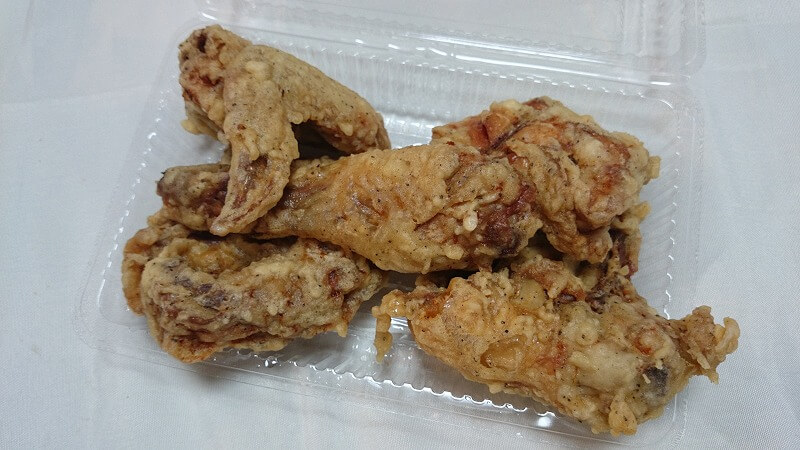 For the chicken barabara (800 yen), the flavorful batter for the chicken is delicious.
Because Okinawans love chicken, this item is also popular!
Summary
KinTaco's taco rice is soul food for Okinawans.
For those of you who would like to savor "real Okinawan cuisine" that the locals love, please be sure to try KinTaco's taco rice at least once!