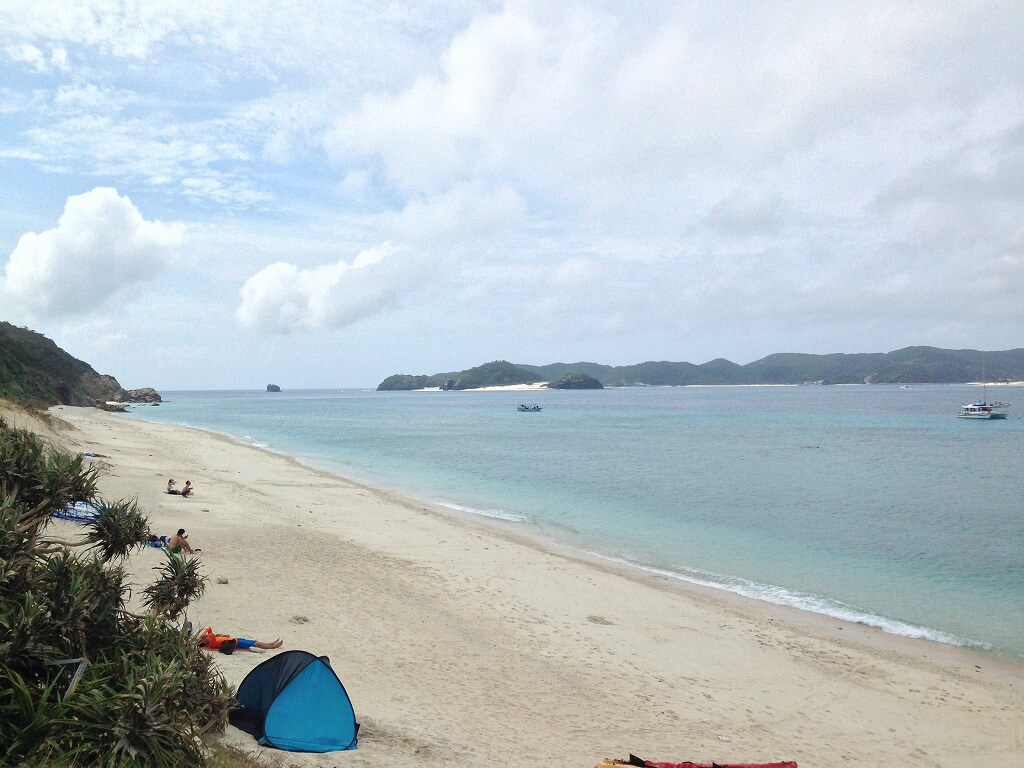 In March 2014, Okinawa's 'Kerama Islands' were designated as a national park.
The sea around the Kerama Islands is popularly known as 'Kerama Blue' because of the many gradients of blue that can be seen in the sea. It is one of the most beautiful seascapes in Okinawa.
Enchanted by 'Kerama Blue', many tourists from around the world come to visit the area.
This time we will introduce one of the Kerama Islands called 'Aka Island'.
Aka Island has it all – from stunning beaches to delicious food and bars with great cocktails.
Please check our model course that will make the most of your time on the island!