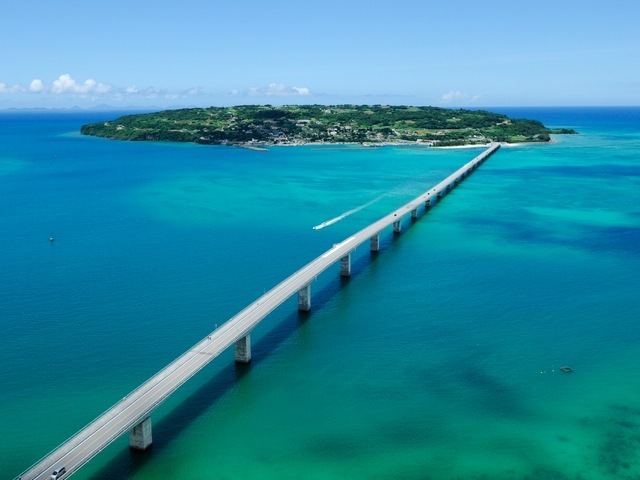 Do you know what kind of place the "Kouri Island" is? In fact, Kouri Island is famous for the most beautiful seas in Okinawa.
For your full enjoyment in Kouri Island, we introduce highly recommended places such as beaches, hotels, and cafés that we have carefully selected!
1. Notes About Kouri Island's Basic Information
1-1. Location, Time
Kouri Island is located north of Yagaji Island in the northern part of Okinawa's main island.
It is an inhabited island that belongs to Nakijin Island.
It is a small, with an area of 3.13 km² (= 313 ha), and a circumference of about 8 km (≒ 4.97 mi), which you can get around in about 10 minutes by car.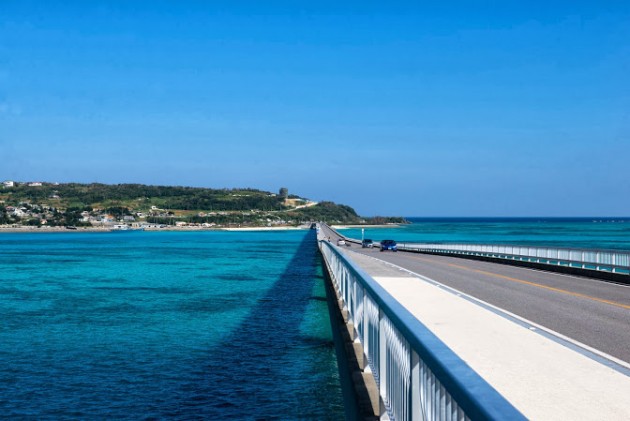 1-2. Access
You can access Kouri Island by crossing the Kouri Bridge from Yagaji Island. We introduce three systems of transportation below.
1. By Car
From Naha, take the Okinawa Expressway to Kyoda. From there, change to Route 58, go through Yagaji Island, and then cross the Kouri Bridge.
(Naha I.C. to Kyoda I.C highway fee is JPN 1,000 YEN(≒USD 9.11))
About 90km(≒55.9 miles)from Naha Airport (about 90 minutes)
About 82km(≒50.9 miles)From the center of Naha city (about 80 minutes
2. By Bus
From Naha bus terminal, the high-speed bus (#111) goes to Nago Bus Terminal. From Nago Bus Terminal, take the Yagaji Line (#72) to the stop called "Untenbaru Iriguchi."
From "Untenbaru Iriguchi," Kouri Island is approximately 1km away (about 5 minutes by taxi).
*Since it is too far to go on foot, we recommend going by taxi.
3. By Tour Bus
Although there is no bus tour designated to visit Kouri Island, you can stop by during a tour which visits places such as the Churaumi Aquarium.
[Naha departure・North Area Sightseeing] Churashima All Day Sightseeing Bus Tour (Churaumi Aquarium, Ryukyumura), Admission Fees Included!
[Itinerary]
08:30 Departure : Kenchomae Palette Kumoji (Bus Stop 'Kencho Kitaguchi')
09:00 Departure : Tour Bus Stop at first floor of DFS Galleria
▼
10:20 Arrival : Kouri Island (about 20 minutes of free time), departure at 10:40
11:30 Arrival : Churaumi Aquarium (about 150 minutes free time), departure at 14:00
14:50 Arrival : Okashigoten (about 30 minutes free time), departure at 15:20
15:50 Arrival : Ryukyumura (about 70 minutes free time), departure at 17:00
▼
18:00 ~ Arrival: Naha city (*Send customers to hotels, etc., accordingly)
[Tour Company: Cerulean Blue]
1-3. Which Season is Recommended?
The best season is difficult to define for tourism at Kouri Island.
This is because you can see its beautiful ocean anytime you visit.
There is often a strong wind blowing from the sea, so the temperature is cooler compared to the main island.
In Okinawa, April and May (Spring to the rainy season) is referred to as 'Urizun.'
Temperatures begin to rise, flowers begin to bloom, and it's the most comfortable time of the year.
Typhoon season is from July to September. Some typhoons hit out of this season, so please be careful if you go in summer.
Also, if you go to Kouri Island in the wintertime, take a jacket because it is chilly.
Although the average temperature from April to October is 20° C or higher, it is often below that during November to March.
If you go to Kouri Island between November and March, please take a jacket.
2. Points to Fully Enjoy Kouri Island
2-1. Recommended Beaches
Kouri Island is distinguished as the 'Number One Beautiful Beach Area in Okinawa.'
Here, we introduce three beaches that we particularly recommend.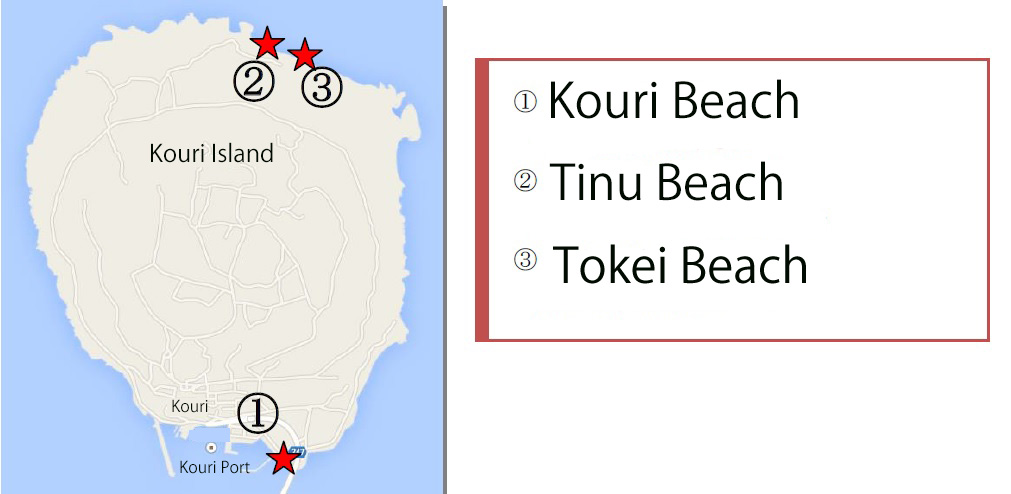 1. Kouri Beach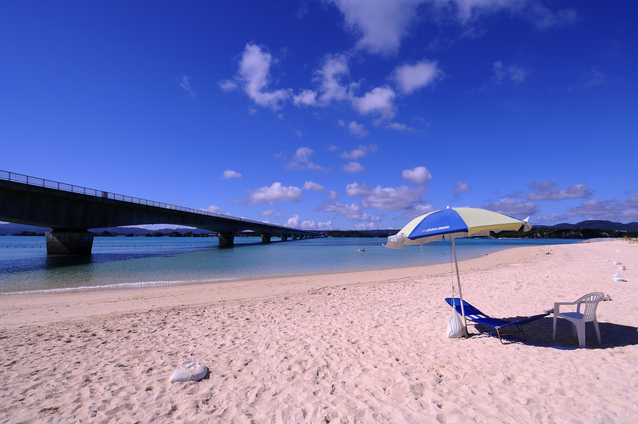 This beach extends to the left and right of the entrance across Kouri Bridge and symbolizes Kouri Island.
Because the sea is shallow, it is a perfect place to swim.
Furthermore, this beach is popular because it is a great place to watch the stars at night.
Parking: Free parking at Kouri-jima Fureai Hiroba
Pay parking lot 200 yen
2. Tinu beach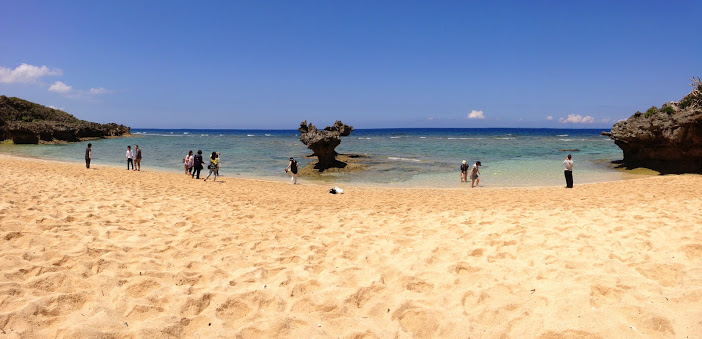 Tinu beach is located on the north side of Kouri Island. It has a heart-shaped rock called 'Heart Rock'.
This is why Kouri Island is referred to as the "Island of Love."
It instantly became a popular tourist destination when it was shown as a location in a famous commercial in Japan.
However, it has no lifeguards or jellyfish protection net.
Also, because it's small, it's not suitable for swimming. Rather, it is a beach suitable to enjoy the scenery such as Heart Rock and watch the sunset.
Parking: 300 yen per hour, 500 yen per day
3. Tokei Beach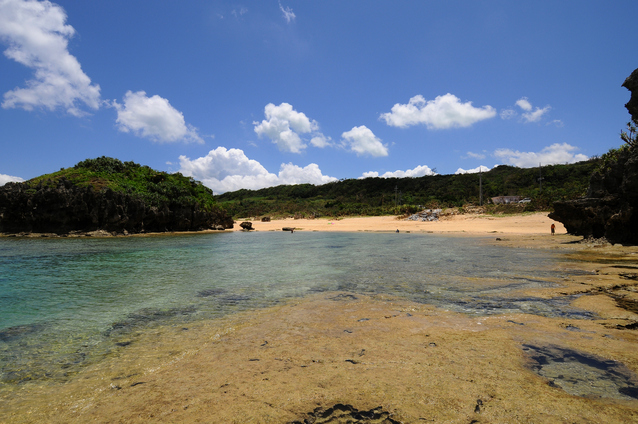 This beach remains in its natural state, with shallow water and white sand.
We recommend this beach for those who enjoy snorkeling, because you can see a lot of fish up close. Moreover, Tokei beach has a rock called 'Tokei Rock' that represents the beach. Referred to as the 'pot holes,' these rocks with large round holes spread over the beach is characteristic scenery.
Parking: Not available
2-2.Recommended Cafés
There are also many stylish cafes at Kouri Island. We recommend you to take a rest if you are tired from the beach or driving.
1. Uminoie Café & amp;. Restaurant YOSHIKA

"Uminoie YOSHIKA" stands at the entrance of Kouri Island. The second floor of the restaurant offers a panoramic view of Kouri Island.
The inside of the restaurant is a 100% handmade, peaceful place with the warmth of wood and beautiful shells.
How about enjoying a meal and café time while leisurely watching the Kouri Bridge and the sea?

Address:Kori,Kunigamigun Nakijinson, Okinawa 905-0406
*Cross the Kori bridge and you will see on the right side. Its across the Fureai field.
TEL:080-2055-4000
Opening Hours: All year around (Except for Holiday due to Event)
2.カフェとうらく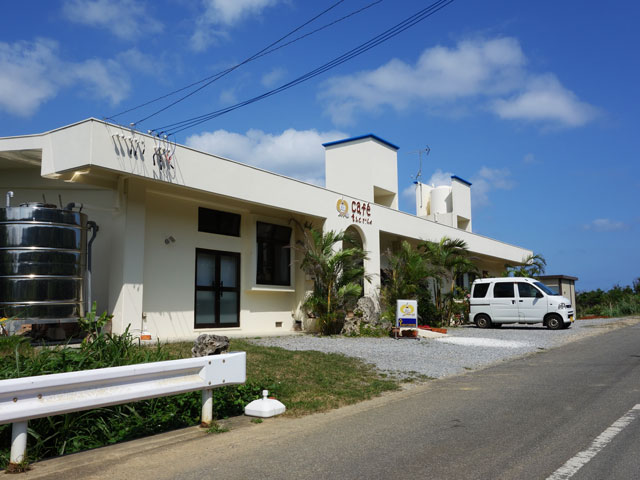 古宇利島の高台にある白を基調とした外壁が目立つカフェ&工房。陶器の販売や宿も併設しており、カフェで提供される器も、この工房で造られたもの。テラス席やお店の窓からは、伊江島、古宇利を見渡すことができます。のどかな風景に癒されながら、ゆったりとした時間の流れに身を任せてみては。

Address:Kori 1182-10,Kunigamigun Nakijinson, Okinawa 905-0406 Japan
TEL:0980-51-5445
Opening Hours:10:00~18:00
Closing:Wednesday(Irregular Holidays)
Parking:5 spots
2-3.おすすめホテル
せっかくの古宇利島。ちょっと訪れて景色を楽しむだけではなく、「宿泊してこの景色を 楽しみたい!」という方に、古宇利島ステイにおすすめのホテルをご紹介!
1.KAYA RESORT 古宇利島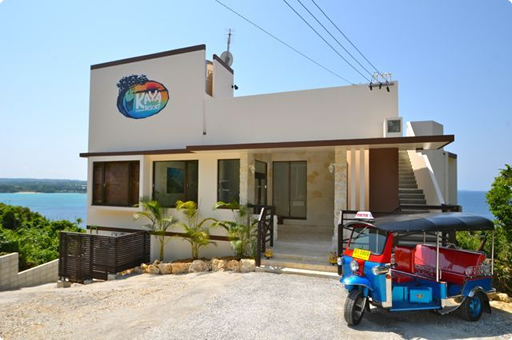 家族経営のため、アットホームな雰囲気を感じながら、古宇利島ステイを楽しむことができることで人気のホテル。屋上からは、古宇利島のコバルトブルーの海を一望することができます。リゾート感のある室内や満点の星空などが、あなたの沖縄ステイをより非日常なものへと変えてくれるでしょう。

Address:Kori 1900,Kunigamigun Nakijinson, Okinawa 905-0406 Japan
TEL:0980-56-1811
2.ワンスイート古宇利島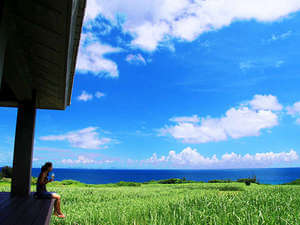 「テラススイート」、「パノラマスイート」と異なる魅力を持つ2棟のスイートルームで成るワンスイート古宇利島。全く違う特徴を持つため、2棟の場所は離れにあり、ホテルマンも宿泊客から見えないようにサービスを提供するという、異色なホテル。
古宇利島を独り占めしたい、贅沢な貴方におすすめです。

Address:Kori 2593-5,Kunigamigun Nakijinson, Okinawa 905-0406 Japan
TEL:0980-56-1811
2-4.ウニ丼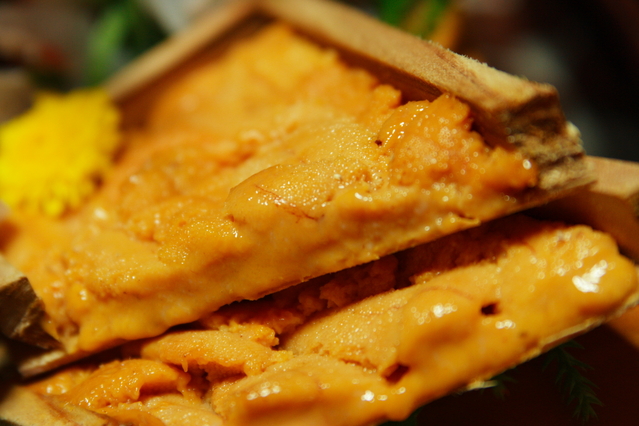 古宇利島の名物といえば、ウニ丼! 北海道のウニは、冬が旬であることに対して、古宇利島のウニは夏が旬! シーズンの 6 月~9 月になると、古宇利島内の飲食店では、多くの看板が立っています。2013 -2015年はウニの量が少なかったため、解禁になりませんでした。 また、今年(2016年)の解禁情報ですが、本日(5/11)、今帰仁村漁業協同組合に確認したところ、6月20日頃に分かるそう。今年はウニ丼が食べれる事を願って続報を待ちましょう!
2-5.おすすめ観光スポット
古宇利大橋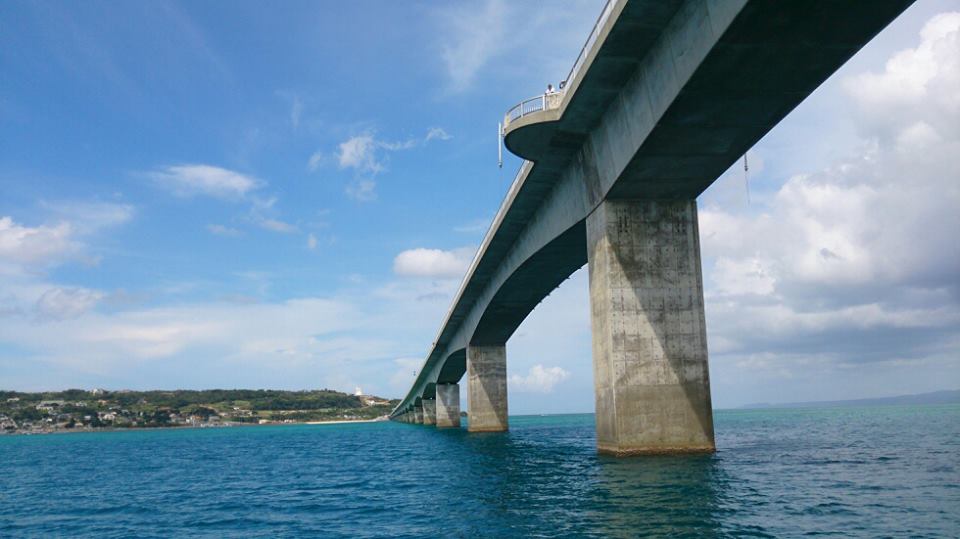 古宇利島にドライブで来る観光客がまず、歓声を上げるのが、この橋から見た景色ではないでしょうか。
名護市の屋我地島と今帰仁市の全長2km の橋は一直線に空に向かって伸びており、日本で無料で渡れる橋として最長を誇ります。 眼下には、エメラルドグリーンの海が広がっており、まさに沖縄を代表するスポットの一つです。 ただし、橋の上は駐車禁止なので、近くの駐車場、ロードパークに車を停めてください。
3、古宇利島の注意事項
3-1、知らないと恥をかく!?古宇利島内の交通マナー
観光客増加に伴い、人の出入りが増えた古宇利島。しかし、古宇利島には昔から生活している方がいます。
古宇利島の中央部は、住民の居住区域である。原則レンタカーでの立ち入りは禁止ということに注意。
車で古宇利島をドライブする際は、島の周回道路を走るようにしよう。ビーチへの狭い道路に路上駐車をすると、仕事で農作業機で通る地元の方々が大いに困惑している現状が。
無料駐車場がない時は、少し歩く場合でも有料駐車場に車を停め、歩いて移動するように。
3-2.島内、海中に存在する危険生物たち
先に紹介したビーチは、基本、クラゲ防止ネットがありません。そのため、海水浴やシュノーケルをする際は、注意が重要。
ここでは、万が一危険生物に遭遇した時のための対処法をご紹介。
a. ガンガゼ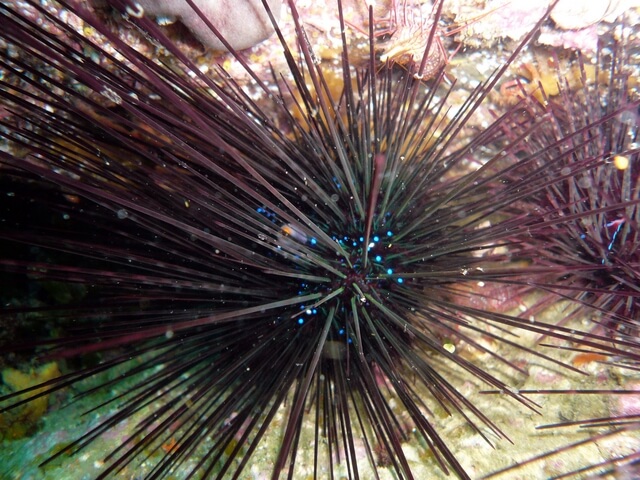 ウニの一種。通常のウニに比べ、棘が非常に長く、容易に肌に刺さる。 また、棘は非常に脆く、逆針のため、折れた棘が体内に残る事も。
症状:刺された瞬間の激しい痛み。重度の場合、筋肉の麻痺、呼吸困難を起こす。
対処方法:目に見える大きな棘は抜き、刺された部分を消毒して、真水で洗う。40~50°Cのお湯に 30 分以上つける。
b.ハブクラゲ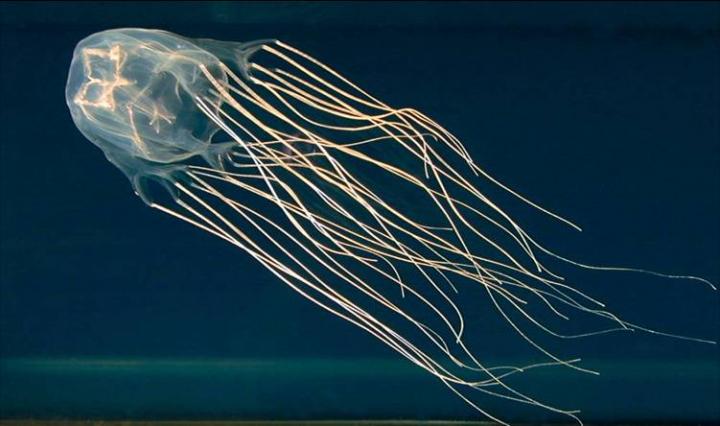 触手の長さも含めると、全長 1.5m以上にもなる非常に毒性の強いクラゲ。小魚を好んで食べるため、水深 20~30cm の浅瀬にもよく出没。
半透明で目視しづらいので、沖縄島内でも多くの被害が。
症状:刺された瞬間の激しい痛み。6 時間で水泡ができ、12 時間で細胞の壊死に。
対処方法:剌された部分はこすらず、酢(食酢)をたっぷりかけて触手を取り除いた後、氷や冷水で冷やそう。
※水・ビール・アルコールは刺胞を刺激し発射を促進されるため、絶対にNGです。
4.もっと古宇利島を楽しむために
4-1.古宇利島でできるマリンスポーツ
1.体験ダイビング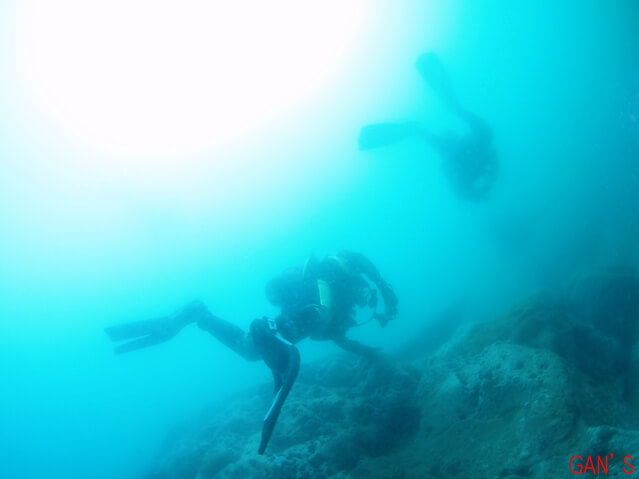 ポイント:ティーヌ浜、トケイ浜近海、西側沖
古宇利島の特徴は本島周辺では恐らく最後のサンゴの群生がある事。
古宇利島の西側にはクレパスやプチ洞窟や絶壁など地形が面白いポイントが多数。
魚は、クマノミをはじめ、ブダイ・ぐるくんの群(たかさご)・ギンガメアジ・ミーバイ(はた)・ハマフエフキダイハリセンボン・スズメダイ・ヤマブキベラ・ダツ・ヘラヤガラ等々、様々な種類の魚を多数見られます。
マクロ派、地形派、初心者、ベテランオールマイティーに楽しめ、日本にいる全種類のクマノミが発見できます。
2.クリアーカヤック


ポイント:古宇利ビーチ
海水浴をしながら透明で海の中が見えるクリアーカヤック!
のんびりカヤックを漕ぎながら海の中の魚やサンゴを見たり、風を感じたり、空を眺めたりして、ゆっくりとした沖縄の時間を感じよう。
クリアーカヤックは2人乗りなのでカップルはもちろん、お友達でもオススメ!ご家族、小さなお子様はご両親の間に乗ってゆっくり海をお散歩も!
4-2.古宇利島に来たら一緒に行きたい沖縄観光地
1.美ら海水族館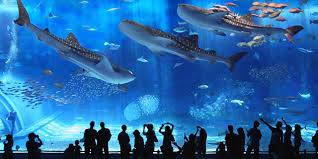 When considering the most popular tourist spots for your Okinawa trip, you can't miss Churaumi Aquarium.
The 'Kuroshio Sea,' an aquarium displayed with the world's largest acrylic panel is breathtaking.
It has lots of spots to browse around where you can see whale sharks and manta rays swimming in comfort, and the 'Okichan Dolphin Theater.'

Address:Ishikawa 424,Kunigamigun Motobucho, Okinawa905-0206 Japan
TEL:0980-48-3748
2. Nago Pineapple Park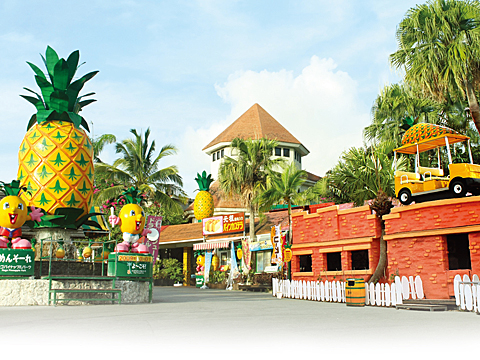 Ride on a 'Pineapple Go,' which moves automatically to look around the pineapple forest.
It also offers a guide about pineapple and subtropical trees.
Furthermore, when you get off the 'Pineapple Go,' you can go shopping, and also taste food and wine!
Address:Biimata 1195, Nago, Okinawa, 905-0005 Japan
TEL:0980-53-3659
4. At the End
How was it? Now you won't struggle to find a beach in Kouri Island.
It is good for the local economy to increase tourists by its beautiful sea.
However, we should pay respect to residents who have protected its nature. Please be respectful on your visit to protect the beautiful scenery of Kouri Island!