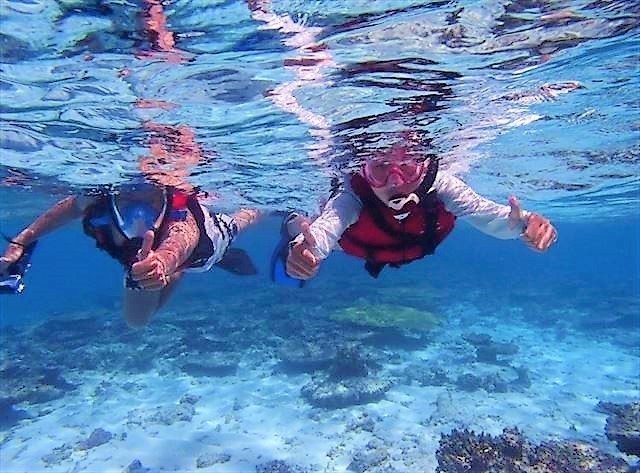 When talking about the seas of Miyako Island, it conjures up images of high-transparency water and a rich variety of maritime life; an internationally famous snorkeling and diving spot, known for its unique underwater topography.
On top of that, [Yabiji] boasts the honor of having "Japan's Great Barrier Reef", the largest coral reef to be found within the country.
On this occasion, we will introduce Yabiji's attractions and ways of enjoying them.
As this will tackle questions such as "We've heard about Yabiji, but what kind of place is it?" and "How can we reach it?", please feel free to use this as a sort of referral.

<Table of Contents>
1. Top Three [Best] Things about Yabiji!
2. Reaching Yabiji
3. Yabiji's Must-See Points
4. Where should we play? Yabiji's Famous Spots
5. Recommended Shop when touring Yabiji
6. In Conclusion
1. [Best] Top Three Things about Yabiji!
Number 1: Its Staggering Width of 25km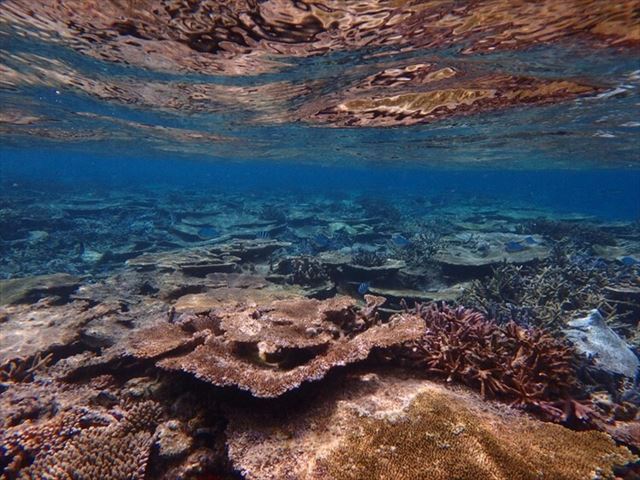 Yabiji, located in the northern seas of Miyako Island, has an absolutely staggering width of 25 kilometers!
But even with that you might not be able to get a clear image of how exactly wide it really is.
For comparison, the Tokyo Imperial Palace is 5km a lap and Tokyo Disney Resort's outer circumference is approximately 5.7 km. It obviously does not hold a candle to the wideness of Yabiji.
And since the JR Yamanote Line is 34.5 kilometers a loop, it might be more easy to imagine Yabiji as being able to snugly fit inside the Yamanote Line.
As a coral reef of Japan, it is the largest nationwide alongside Ishigaki Island's "Sekisei Reef Lagoons".
※The Sekisei Reef Lagoon is located at the surroundings of the islands of Taketomi, Kohama, Kuro, and Aragusuku.
Yabiji is also registered as a National Monument.
Number 2: Japan's Premier Snorkeling Spot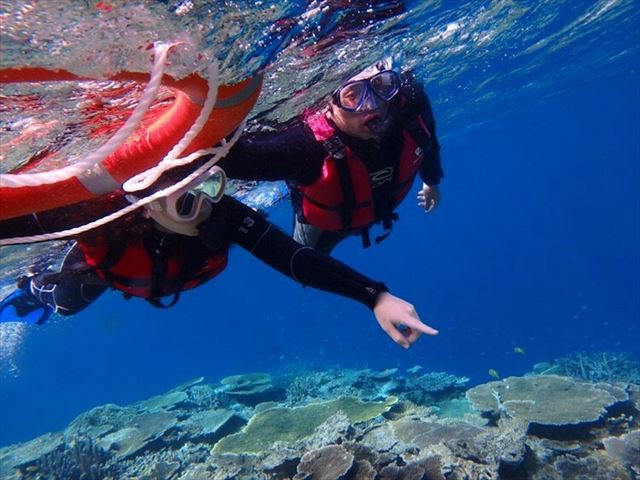 Yabiji, with its enormously gigantic coral reef, is also known as the "Illusory Island".
Yabiji's water depth is extremely shallow, and when the waves pull back the seabed can be seen. It has been called the "Illusory Island" ever since because of that particular sight.
Diving being a matter of course, since the water depth is shallow the distance to reefs and maritime animals are much nearer and even with snorkeling you can fully enjoy a feeling of being in an "underwater world".
Number 3: Each of the 100 points have their own individual names"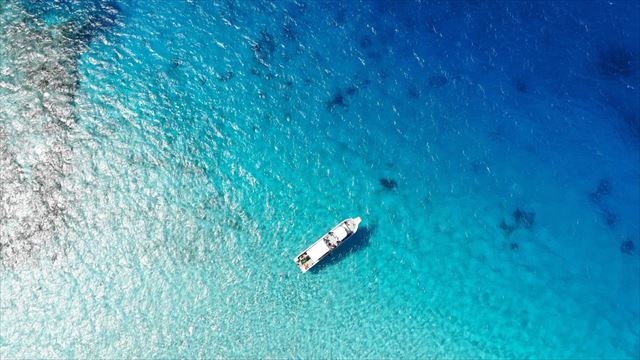 Yabiji is consisted of 8 large coral reefs and small clusters of coral reefs that gather centered around them. Yabiji's distinction is that each of those big and small coral reefs that number over in the hundreds have their own names.
They have been given names such as "Kanamara", "Utsu" and "Munagabiji" which their basis on the ancient dialect of the island.
By the way, Yabiji's name is said to mean "Eight reefs on top of each other".
2. How can we go here? | Reaching Yabiji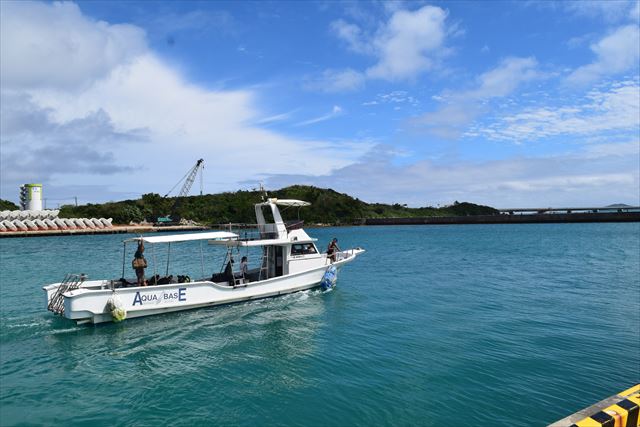 Since Yabiji is located 5 to 15 km in the north away from Miyako Island, the only way to reach it would be by boat.
Perhaps it is because of the fact that it is far away from inhabited islands that its uniqueness is preserved even today.
When going to Yabiji from Miyako Island, use and take advantage of the tours hosted by diving and marine sports shops.
Roughly speaking, tours to Yabiji are divided into two columns; tours that depart from near the cities, and tours that depart from Ikema Island that is located at the northern quadrant of Miyako Island.
In the case of departing from near the cities, it would take you about 45 minutes to an hour (depending on the period and tides) to reach Yabiji. In the case of a departure from Ikema Island it would take half of that, about 15 to 30 minutes.
Those traveling to Yabiji in the off-season starting from November need to pay attention since departing from near the cities and the round-trip to Yabiji will take an additional amount of time;
if you have a rent-a-car or any form of shuttle service, we recommend departing from Ikema island more.
3. What exactly can we see in Yabiji?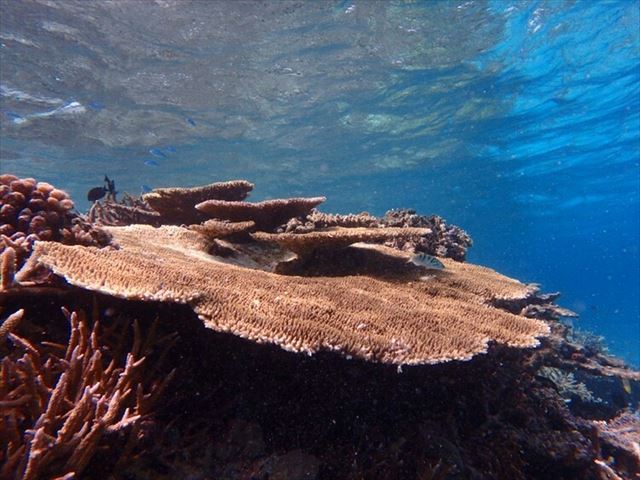 Yabiji is a treasure trove for corals and maritime life.
For example, regarding coral reefs, you will be able to see variants as the Table Coral, Yubieda Coral, and Kushihada Midorii Ishi.
Corals such as the Table Coral are dining-table sized things that proliferate here and there.
And for animals, starting with tropical fishes such as the clownfish and the butterflyfish, you might be able to meet big ones such as the sea turtle and the kingfish if you are lucky.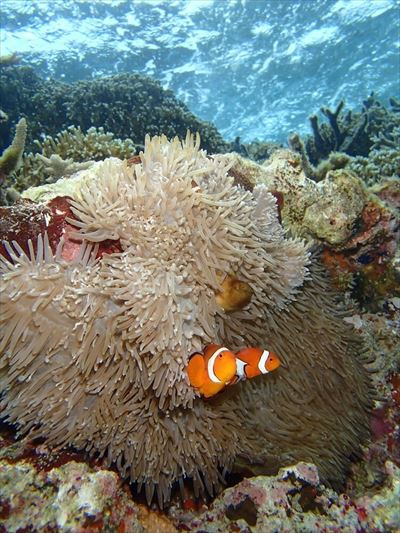 And as there are reports of dolphin sightings, if you are lucky you might be able to see them too!
4. What are Yabiji's Famous Spots?
Continuing on, let us now introduce Yabiji's popular snorkeling spots!
Recommended Spot No.1: "Du"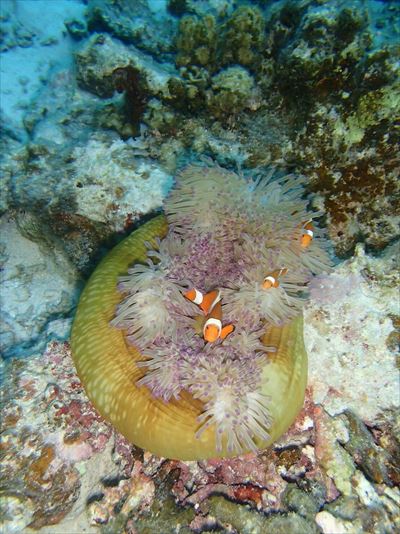 Du is the largest cluster of coral reefs in Yabiji, and it means "chest" or "torso" in the ancient dialect of the Islands.
Multicolored coral reefs spread out in all directions, making it a paradise for tropical fishes such as the Yellowback basslet and the Stocky Anthias.
Recommended Spot No.2: "Kijaka"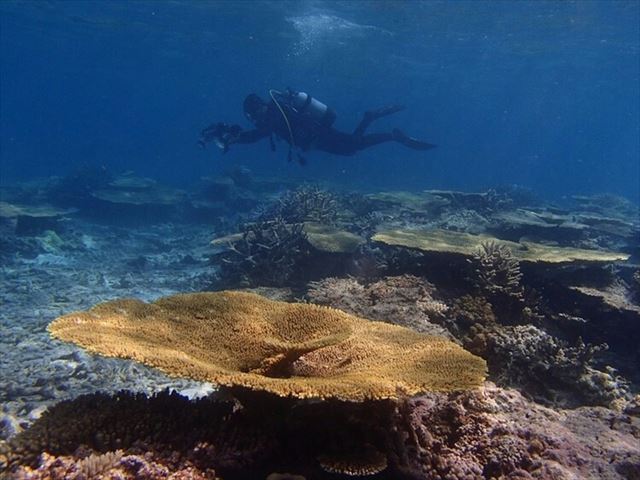 Kijaka is the coral reef nearest to the Ikema Island, and boasts a most beautiful coral reef to the point of being called a flower-field. Also, the fact that Kijaka also offers a high chance of meeting sea turtles is why it is popular. This is a hearty recommendation for those may want to "swim with sea turtles"!
Recommended Spot No.3: "Yurabiji"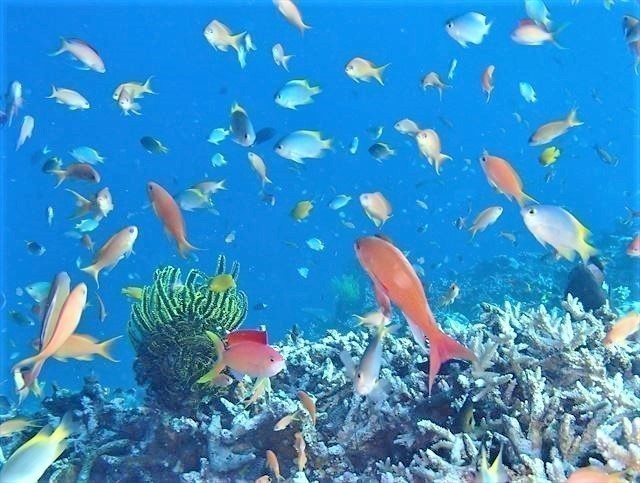 Yurabiji, located near the heart of Yabiji, boasts a large population of fishes and a wide environment so colorful and excellent it will make you wonder if you have entered the mythical "Ryugu-jo Castle" of ancient Japanese folklore. You will be able to see sea turtles here, and it is famous for being not only a snorkeling site but also for being a diving spot.
5. Recommended Shop when touring Yabiji|Aqua Base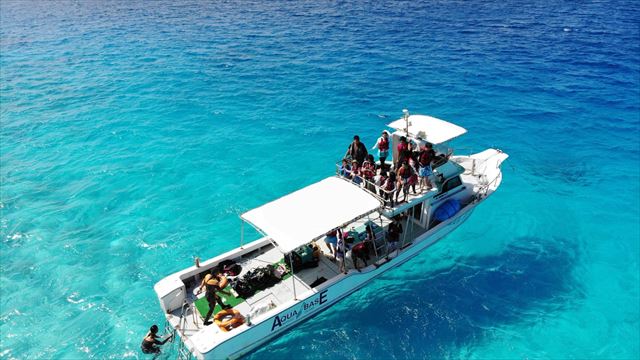 For those in search of a marine shop hosting tours to Yabiji, we heartily recommend "Aqua Base" located in Ikema Island.
At Aqua Base there are many Yabiji tours prepared based on the various needs of customers, from family-friendly tours to those for more serious travelers. Diving being a matter of course, there are snorkeling tours and half-day and one day courses available, where you will be able to base them on your travel schedule and enjoy them.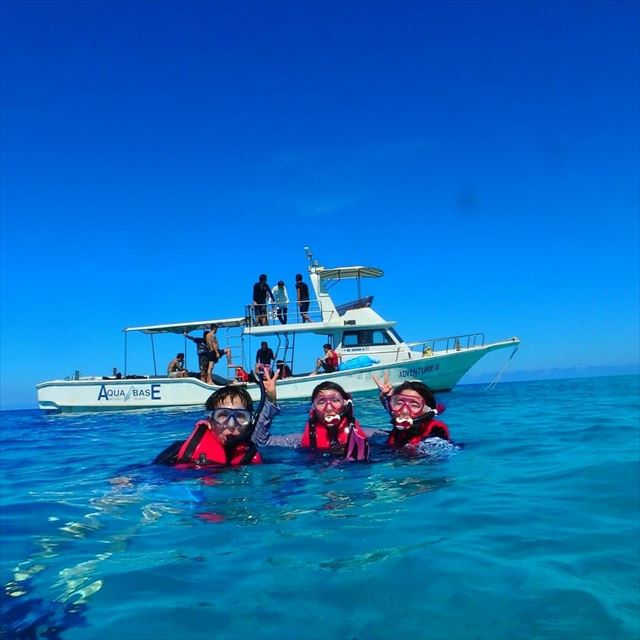 And, for those who do not want to dive in the ocean but still want to see Yabijii, we recommend the Yabiji Cruising.
As the level of the sea's transparency is really high, you will be able to fully bask in the beauty and charm of Yabiji even from the deck of a ship.
This store also place an importance on marine goods such as wet-suits and snorkeling goggles.
For example, wet suits large and small are prepared in 600 types, with materials exclusive for chidlren also being prepared. As the lectures will be done in a proper manner, everyone in the family regardless of generation will be able to enjoy it.
6. In Conclusion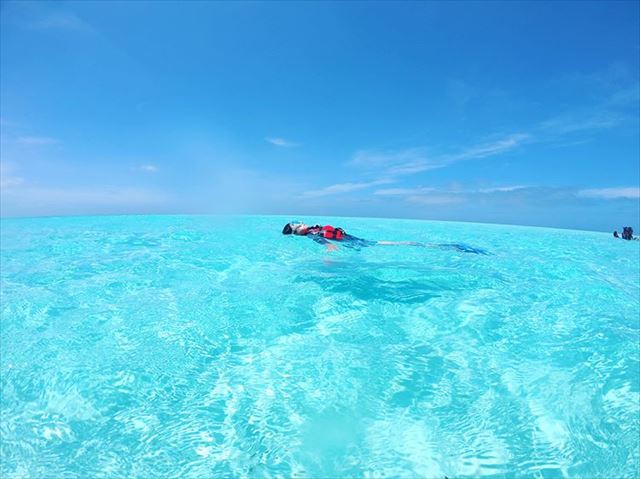 Yabiji is one of those spots that you simply must go to when visiting Miyako Island. The water-depth is shallow, so you will be able to observe various animals up close when snorkeling. It is alright even if you do not have a diving license!
Why not go to Yabiji and experience the best kind of snorkeling experience?