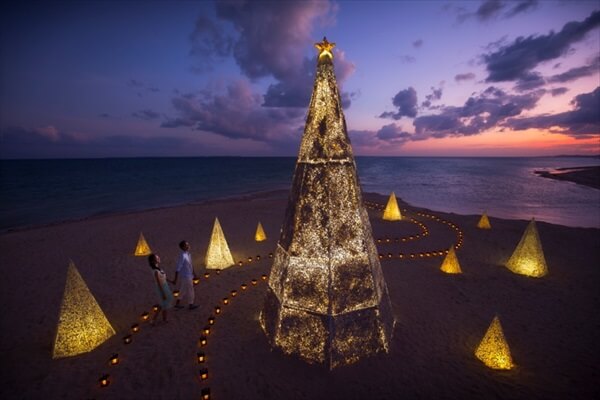 Winter is coming up. Like other part of Japan's region, Okinawa has four distinct seasons, including winter…
As a matter of fact, December is the one of the best times to go!
This page is dedicated to present our recommended winter spots, as well as the highlights and important events during December in Okinawa.
Furthermore, since you can swim during December in Okinawa, we have included information on diving and snorkeling, temperature and precipitation, and recommended attire for your reference.
※if the latest event information is coming, we will re-write them.
<Overview>
1.Why the December is Recommended?
2.Remarkable Events in December
2-1. White Christmas in Coral Island ~Hoshino Resort Risonare Kohama Island~
2-2. Itoman peaceful Illumination
2-3. NAHA Marathon
3.The Activity Which You Can Enjoy in December!
3-1. Snorkeling and Scuba Diving
3-2. Kayak and Yoga (Ocean・Jungle・Yoga)
3-3. Whale Watching
4.The Clothes and Temperature in December
4-1. Climate and Precipitation
4-2. Recommended Clothes
Summary
1.Why the December is Recommended?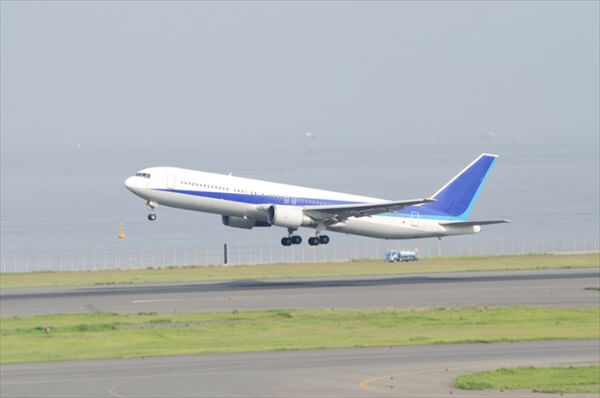 There are reasonably priced backpacking tours, which we definitely recommend for people in the winter who want to do sightseeing as their main priority.
The high season is in July/August, where the average cost is 60,000 to 70,000 yen for 2 nights and 3 days. In December, however, they are much less expensive, going for around 20,000 to 30,000 yen (in the 10,000 yen area if you use a low cost airline).
Furthermore, with the wide range of accommodations, you can stay in high end resorts for a reasonable price if that is what you are after.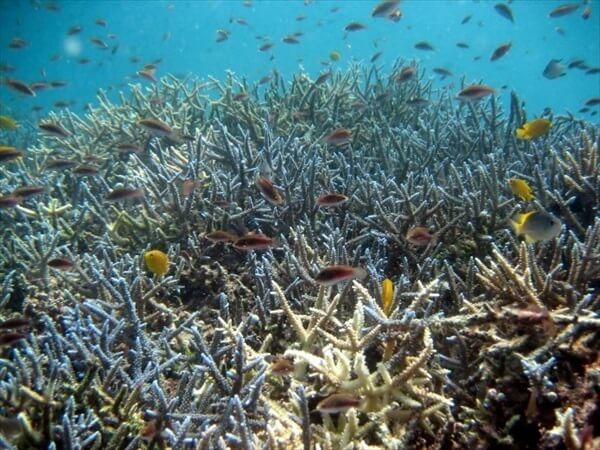 Even if you cannot swim in the ocean, the reason most people swim in Okinawa is to snorkel to see the coral and the local tropical fish.
Basically all diving and snorkeling tour companies offer wet suit rentals, so it is simple to organize an outing.
You can see the beautiful coral reefs and the diverse, colorful fish in the sea regardless of the season.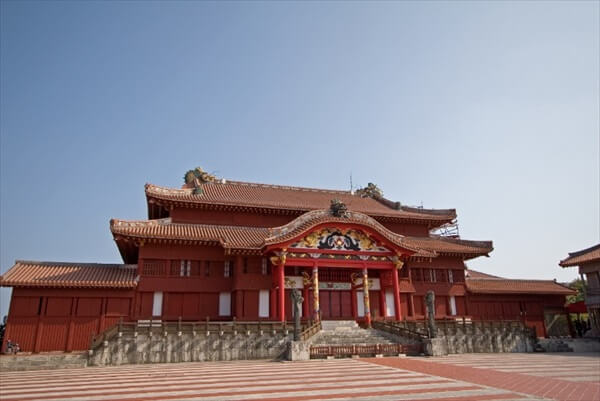 In the summer, there are many sightseeing spots which cannot be leisurely accessed due to the heat.
Winter is the ideal season to see everything that the sights have to offer while still remaining comfortable.
Among other great spots, we recommend "Ocean Expo Park" and "Cactus Park" for sightseeing that allows for plenty of walking outdoors.
Okinawa has a warm climate, so it is not very chilly even in the winter, and it is very fun! *The picture is of Shuri Castle
2.Remarkable Events in December
2-1. White Christmas in Coral Island ~Hoshino Resort Risonare Kohama Island~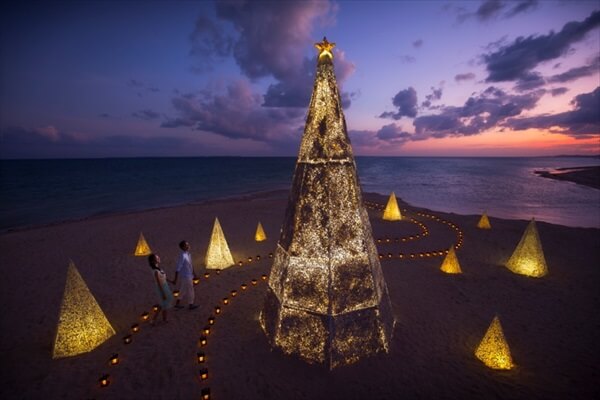 In December, Hoshino Resort Risonare Kohamajima begins their Christmas illumination event.
The "Coral Island's White Christmas" is made so that the completely white sand and coral appear to be snow; the coral Christmas tree is quite whimsical!
The coral and sand Christmas tree is part of the beach area. The glittering lanterns that light up the sand at night are amazingly pretty.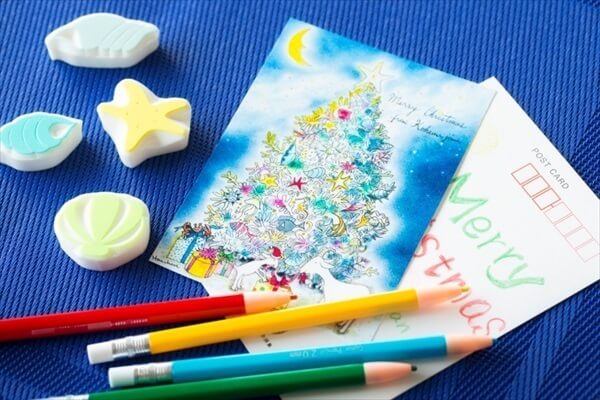 In the beach house, you can receive original coral Christmas tree Christmas cards from Risonare Kohamajima which are designed by a local Kohamajima illustrator.
You can send Christmas cards straight from the coral island! Anyone would be pleased to receive one of these cards with lovely hand drawn pictures of the tree and more!
Of course, they make good island souvenirs for yourself as well.
After your original card is made, you can send it straight from the post box there on the beach.
You can have some fun sending winter greetings from Kohamajima!
There are stamps and color pencils with shell motifs available for use, too!
【White Christmas in Coral Island】
Terms:December 1st to December 25th, 2016
Opening Hours:19:30~22:10
Place:Beach House(next to the Iremare Beach)
※If you ask the hotel staffs, they will give you the original Christmas card with stamps.
※Cancellation will be occurred due to the weather condition.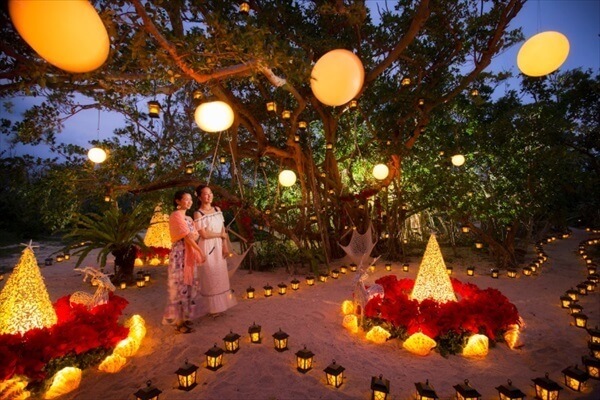 Also, there is an illumination in the "Casual Plaza Christmas Garden" at the entrance to the Coral Island White Christmas, which creates a Christmas mood.
It is made using the special characteristics of the island, such as the giant clam lanterns and white sand, which give it a southern island feel.
Hoshino resort's devotion to the Christmas season makes it a great place to create memories of a lifetime.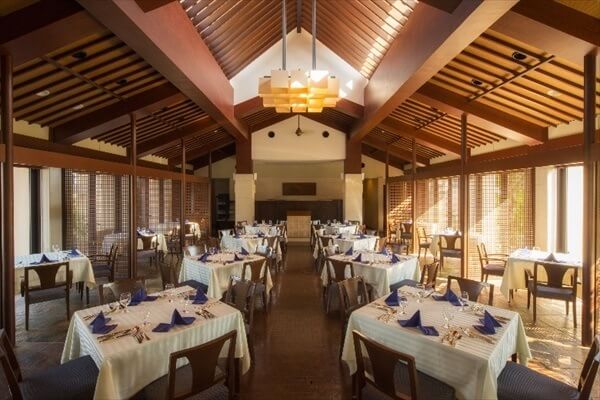 The illumination is important of course, but let's not forget about the food.
The resort is committed to offering good food, and has a selection of courses that perfectly fit Christmastime.
There are a ton of diverse dishes at their Italian restaurant, "DEEP BLUE."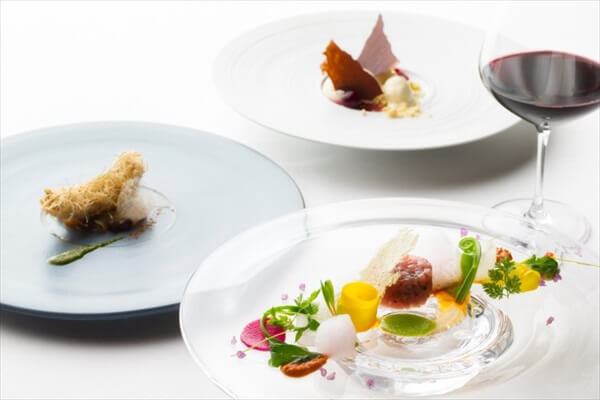 The color combinations and the taste are both incredible. Each mouthful is a pleasant gourmet experience.
Is there anything better than eating the best dishes, made with the best ingredients, in the best location? See for yourself!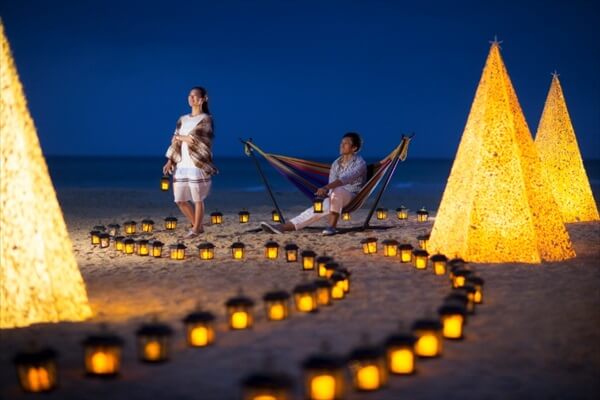 In a section of the beach area, there is a place called the "Romantic Starry Sky Hammock."
This two person swing is surrounded by lanterns, which produce a very romantic vibe.
Definitely try to spend some time there with your special someone.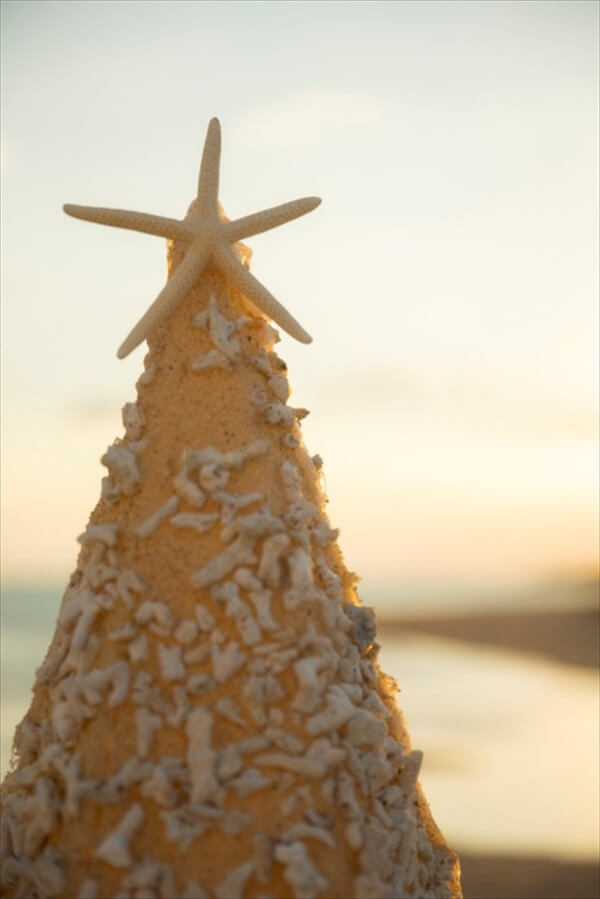 <Stay Information:Hoshino-Resort Risonare Kohamajima
Address:Kohama Higashiomote 2954 Yaeyamagun Taketomicho, Okinawa 907-1221 Japan
TEL:0980-84-6300
Fee:1 night with 2 meals (buffet) included – JPY 14,000 per one adult (if you stay two people in one room)~
URL:http://www.hoshinoresorts.com/en/resortsandhotels/risonare/kohamajima.html
2-2. Itoman peaceful Illumination
Itoman city is the place where the Battle of Okinawa ended at the end of the Second World War.
The "Itoman Peaceful Illumination" was started in order to send prayers for world peace throughout the world.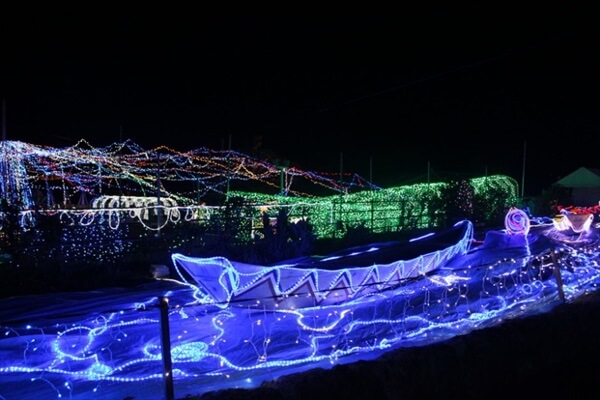 This event is held by citizens of Itoman City and Okinawa Prefecture, as well as other volunteers.
Tourists can also join in on the fun, and the number of tourists coming to Okinawa mainly to participate in this event has been increasing every year.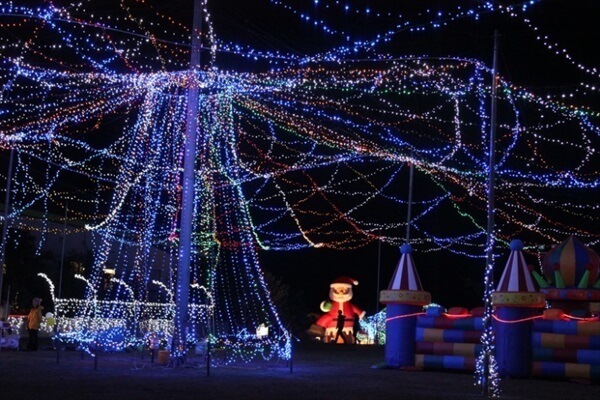 The illumination, which is held at the Itoman Farm for Tourists, is handmade! Each light is wholeheartedly made one by one, which makes for a warm atmosphere.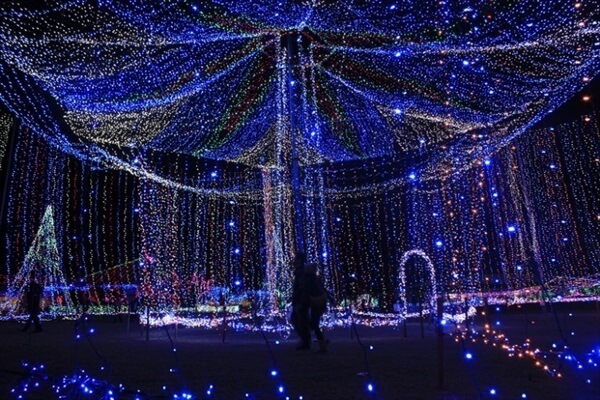 Pray for peace as you walk along the light promenade, which was realized by the hearts of many. It uses LED lights, so it is also eco-friendly.
Various shows and Christmas/New Year's events etc. are held with lasers and have been met with great success, so definitely try to make it to one.
<Itoman peaceful Illumination>
Address:Mabuni 1018 Itoman, Okinawa 901-0333 Japan
Opening Terms:From the middle of December to New Year's Holiday
Opening Hours:18:00~22:00 ※Opens till 24:30 on December 31st
※Cancellation will be occurred due to the weather condition.
URL:http://www.city.itoman.lg.jp.e.id.hp.transer.com/
2-3. NAHA Marathon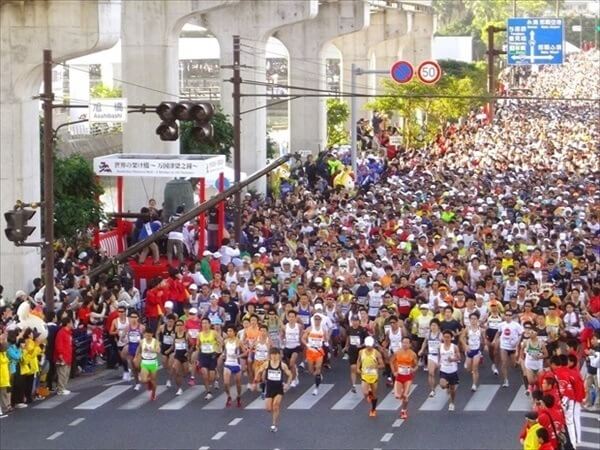 ©OCVB
The Naha Marathon has become famous recently in Japan. In 2016, it starts at 9:00AM on December 4th (Sunday).
Roughly 30,000 people run 42.195km in this large scale event.
Runner's aim to complete the full course, which is centered around Peace Memorial Park and passes through five cities and towns (Naha/ Haebaru/Yaese/Itoman/Tomigusuku).
Of course you can participate, but it is also fun to cheer for the Naha Marathon runners from beside the route.
There are some "costumed runners" in the marathon that are bursting with creativity, and you can witness a lot of them.
Costumes associated with Okinawa, face paint, and other kinds of costumes are all there.
It is fun to search for costumed runners!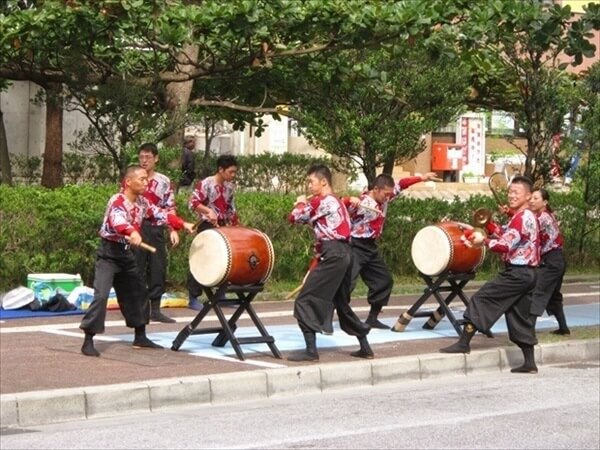 ©OCVB
Along the route, there are "Eisa" dancers as well as water, brown sugar, and bananas apart from the runners' water stations, which make it a warm and exciting event! Try cheering on the hard working runners with passionate support.
<NAHA Marathon>
Date:December 4, 2016 (Sun)
Start:9:00 at Meijibashi the street at the crossing on route 58
Goal:15:15 at Ohnoyama Stadium (Time limits 6hours 15 minutes.)
Opening Ceremony:13:30~ at Prefectural Budokan Arena Stage building, December 3, 2016 (Sat)
URL:http://www.naha-marathon.jp/en/index.html
3.The Activity Which You Can Enjoy in December!
3-1. Snorkeling and Scuba Diving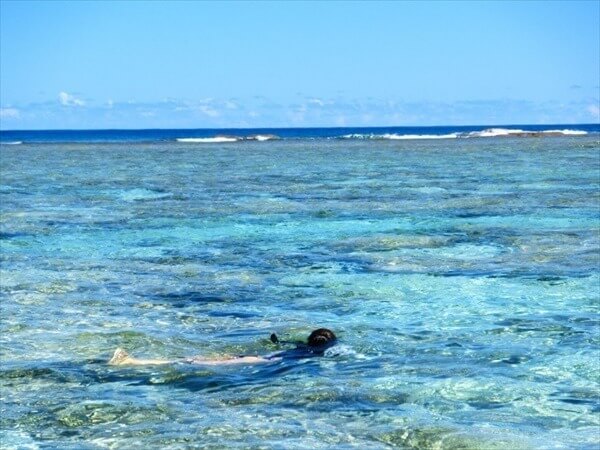 In the cold winter months, you can still go into the sea.
Snorkeling and diving are excellent activities that you can have fun in all year round.
It is a subtropical climate, so the water temperature in the winter falls to about 23 or 24 degrees Celsius (73.4 or 75.2 degrees F).
Wear a wet suit and enjoy the activities; the coral and tropical fish will be there regardless of the atmospheric temperature.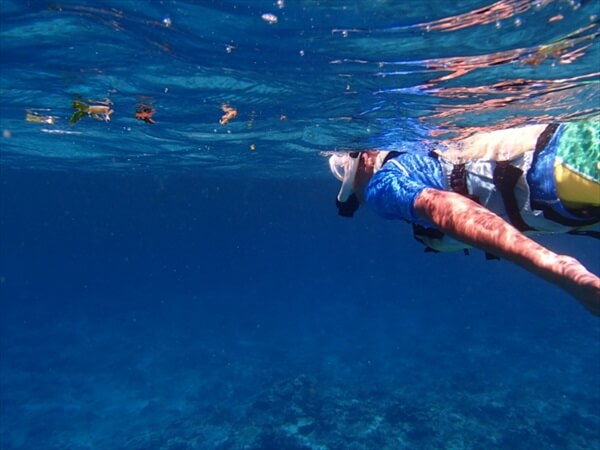 Also, throughout the year, the most period with the most transparent water is the winter.
The lower temperature of the winter sea water makes it difficult for plankton populations to increase, so on days without wind, you can go on an excursion in the sea!
If you go to Okinawa, why not take a peek at the world under the sea?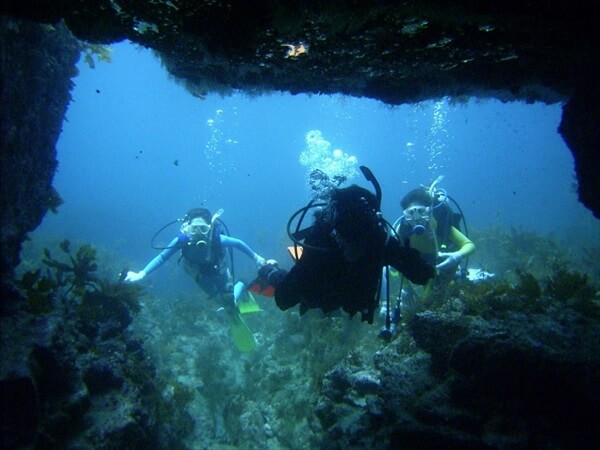 Also, if you are looking to get your diving license, winter is your chance.
Diving establishments are crowded during high season. In December, there are few customers, and you can get one on one training, so take advantage of this and get your license!
For a hands on diving trial, beginners can try without a license!
3-2. Kayak and Yoga (Ocean・Jungle・Yoga)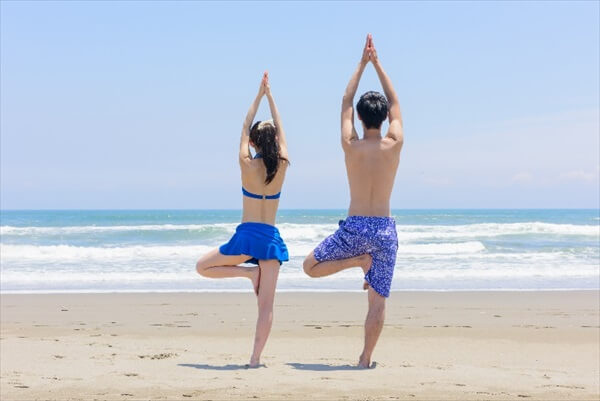 Hotels, etc. put on yoga classes.
Try yoga and bathe in the sunrise, while breathing beautiful, fresh air.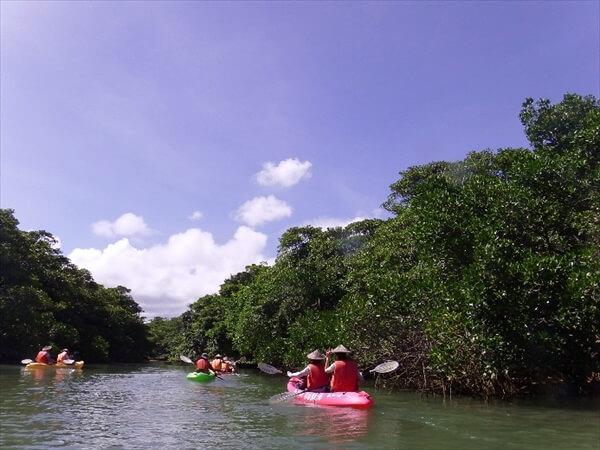 Also, on the island of Iriomote, you can experience the jungle in a mangrove kayaking adventure!
You can encounter animals, and even children can enjoy it.
3-3. Whale Watching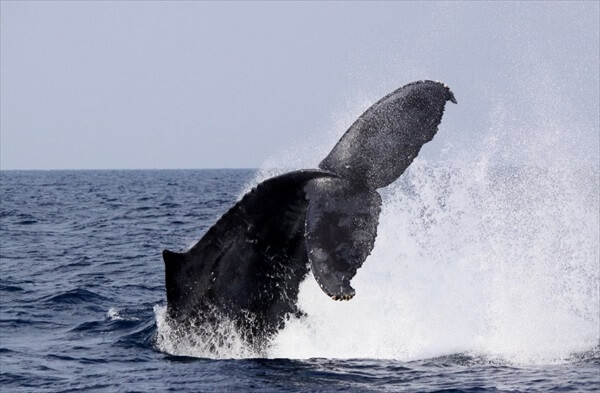 In the winter, whales come to Okinawa. During this time, many people go whale watching.
The short window of time for whale watching starts at the end of December and goes until the start of April. The whales travel all the way from Siberia in order to bring up their young in the warmer waters of Okinawa. The winter is the best time to see them!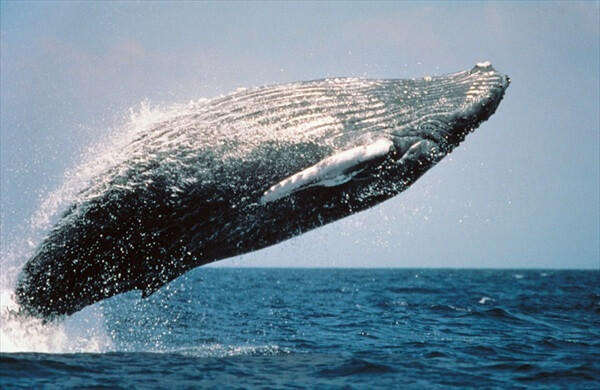 Humpback whales are classified as large mammals, and they can be up to 13m to 15m (42.6 ft to 49.2 ft) in length.
There are many whale watching tours that have a high chance of seeing things such as impressive jumps and water blowing.
They will take you out on a boat to the viewing point, and you will be able to see the whales' performance in full force from close up.
What sort of things you will see are dependent on the luck of the day which you go out.
There is a high chance to see the whales, but if you do not encounter any, there is a full refund guarantee!
There are many tour companies, so join up with a tour wherever you plan on traveling to!
*For those who are worried about seasickness, it is advisable to bring anti-travel sickness medicine.
4.The Clothes and Temperature in December
4-1. Climate and Precipitation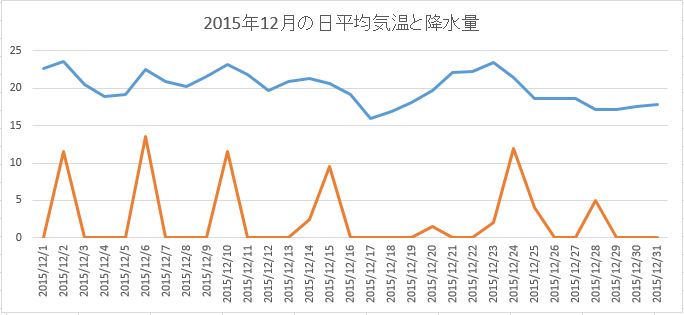 Data by Weather Forecast
The graph above shows the average temperature and precipitation from December 1, 2015 to December 31, 2015.
According to Japanese Meteorological Agency data, The average temperature in December is 16 to 23℃(60.8 to 73.4℉).
This corresponds to Tokyo's climate in April.
When you are near the sea, the effective temperature changes due to wind chill, so winter in Okinawa is still indeed winter.
There can also be storms caused by northern winds.
As for precipitation, in December 2015, 10 days out of the month were rainy.
The highest amount of precipitation per 10 minute interval was 13.5mm, which is on the low side, so worries about the rain are not necessary.
However, the sky conditions change quickly, so just to be safe, you should bring a folding umbrella.
4-2. Recommended Clothes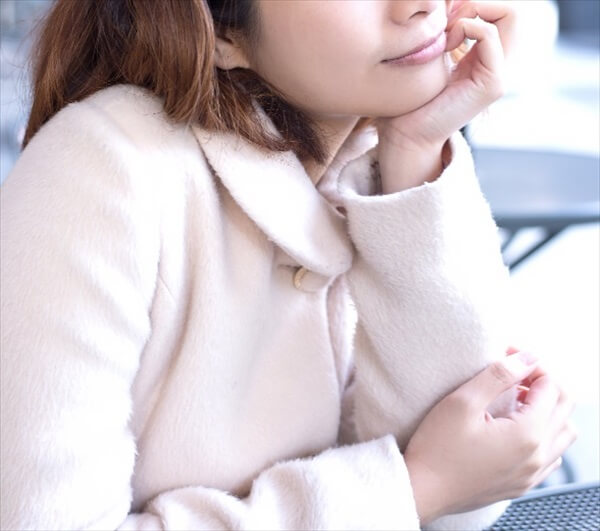 The temperature is on par with spring in Tokyo, but "Okinawan winter" still begins on the winter solstice in December.
In general, long sleeves and a coat (hoodie, etc.) are the clothes that we recommend.
The winds coming from the sea are strong around noon, so the effective temperature including the wind-chill factor is more important than the actual temperature; make sure to prepare for winter.
Also, on days when the wind is blowing, it is good to have a shawl, etc.
Okinawa is known to be cold when a northern wind blows; it is hot when there is no wind.
Make sure to manage your body temperature accordingly, so you can stay in your best physical condition.
Summary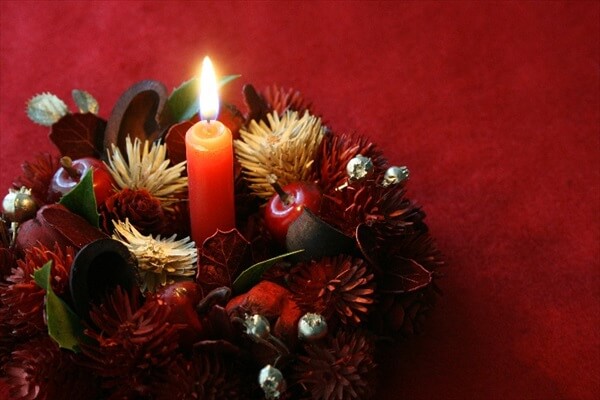 December may be the last month of the year, but this also means it is a time of many festivities.
You can comfortably go to visit and have fun in Okinawa, even for a short term stay.
You can still experience the sea and activities in the winter, so why not take advantage of the opportunity to do so and visit the southernmost island of Japan!