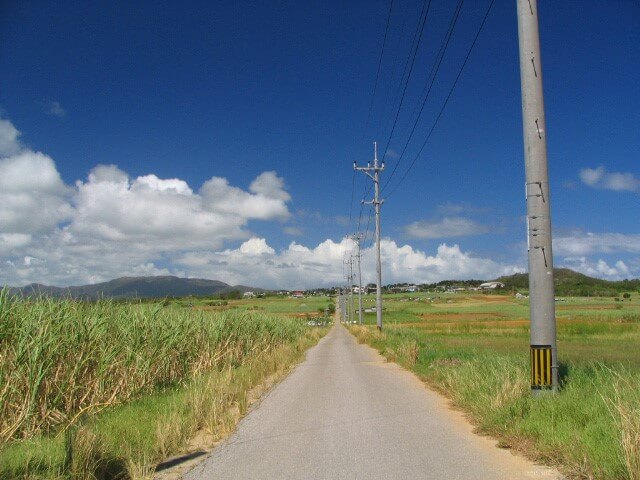 Kohama Island is located nearly at the center of Yaeyama Islands.
Taketomi and Iriomote Islands are amazing, but doesn't "Kohama Island," which became famous after the morning drama series, also seem interesting?
Here, we talk about the attractions on Kohama Island.
Let's seek some healing effects on Kohama Island with vast and serene field of sugarcanes.
 

<overview>
1.What the kohama island is like
2.Attactions of Kohama Island
3.Restaurants and Cafes in Kohama Island
4.Things to do in Kohama Island
5.Accomondation in Kohama Island
6.How to get to Kohama Island
summary
1. What Kohama Island is like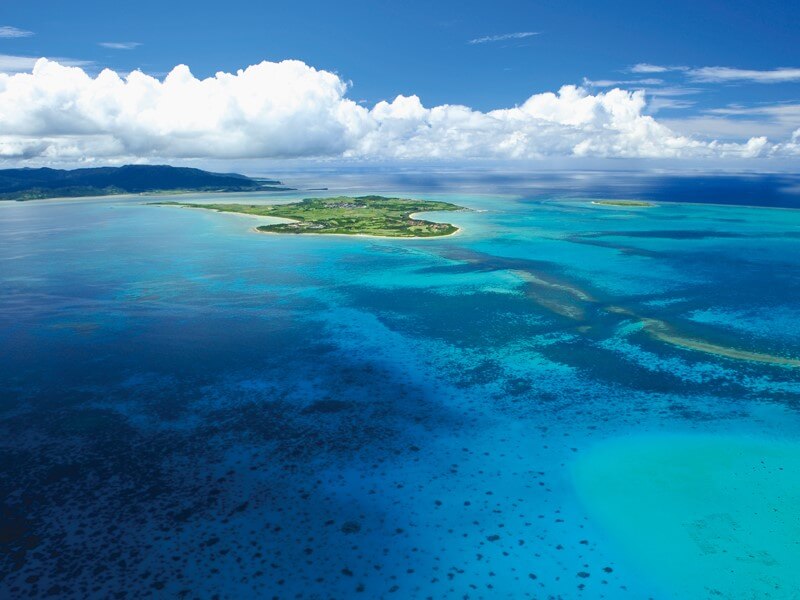 Photo Credit by Haimurubushi
Kohama Island features ocean water with unparalleled clarity and land with vast fields of sugarcanes.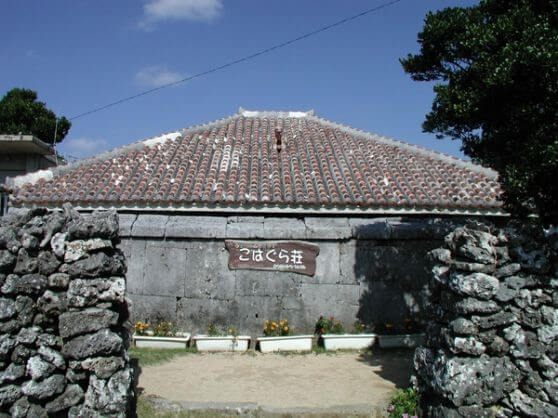 12 out of 23 islands of Yaeyama Islands are inhabited.
They belong to either Yonaguni-cho or Taketomi-cho in Yaeyama-gun, Ishigaki-shi, and Kohama Island belongs to Taketomi-cho.
Kohama Island was the stage for a drama series on NHK, Churasan, and the island's beautiful scenery featured on the drama series attracted so many people.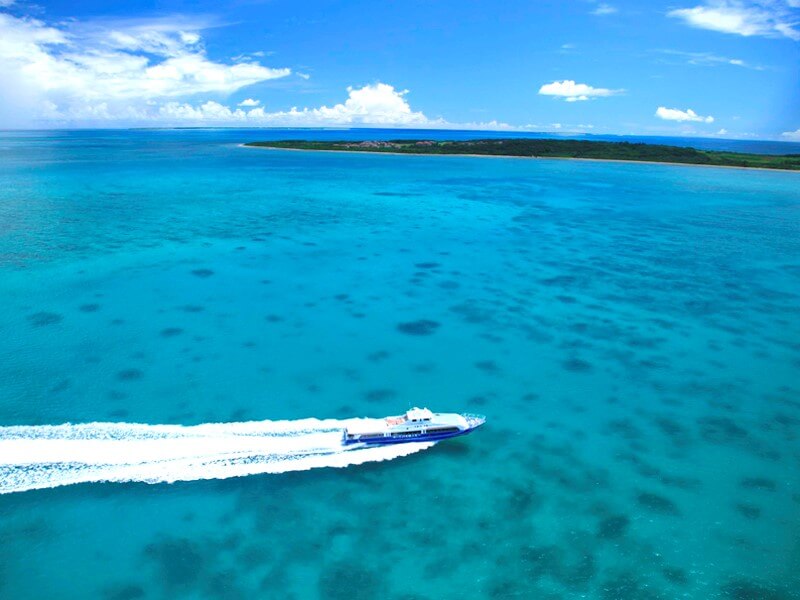 Photo Credit by Haimurubushi
Much of Kohama Island's nature remains largely untouched, compared to other islands of Yaeyama Islands, which makes it a diver's dream island.
In addition to activities such as snorkeling and diving, many people visit the island to relieve fatigue.
2. Attactions of Kohama Island
2-1. Ufudake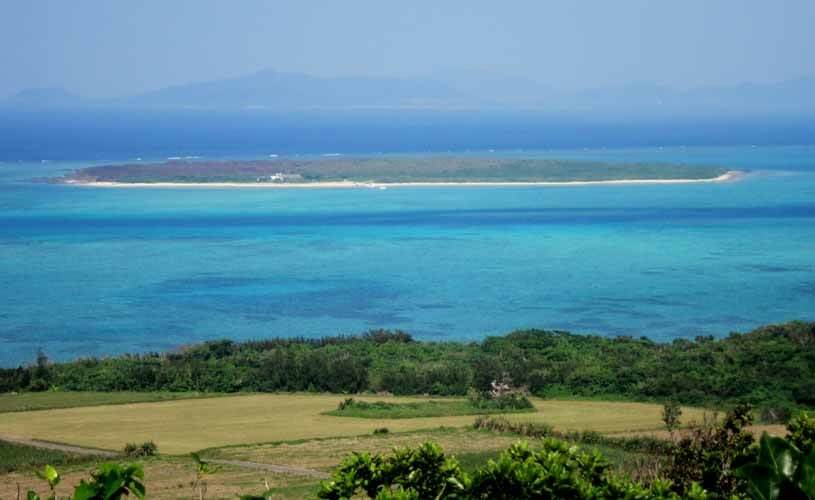 Ufudake is the only mountain on Kohama Island.
At 99m (324ft) above sea level, you can see 360° across the ocean from the observation tower.
 
Ishigaki, Taketomi, Iriomote, Hatoma Islands are visible in front of your eyes, and even Kayama Island is visible on a sunny day.
You can spend a relaxing time, while feeling the comfortable sea breeze.
 
2-2. Uminchu Park
Uminchu Park is located on the Western most tip of Kohama Island.
A Manta ray shaped observation deck, located on the Kubazaki fishing port side, is the symbol.
It has common facilities such as bathrooms, which makes it a great place to take a break during a cycling trip.
If you are planning to bike there, make sure that it is a long trip with great elevation differences.
2-3. The Sugar Road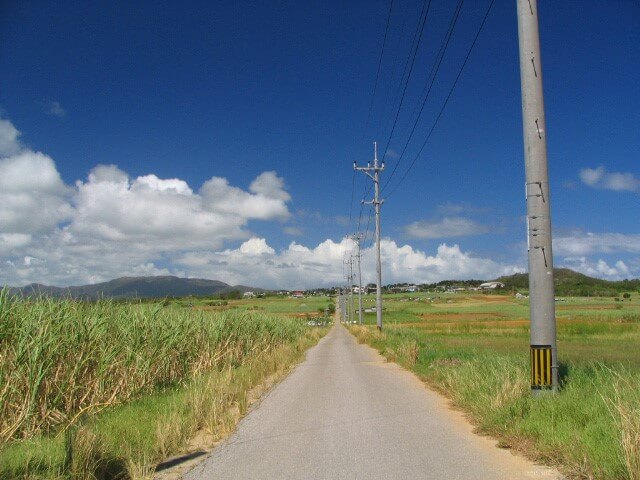 As mentioned before, Kohama Island was the stage for "Churasan," a drama series on NHK.
The Sugar Road suddenly became famous due to the show.
The straight road, with sugarcane fields on both sides of the road, mesmerizes every visitor.
You will often see goats freely roaming on the road.
3. Restaurants and Cafes in Kohama Island
3-1. Chura Island's Dining ~Sugar Cane~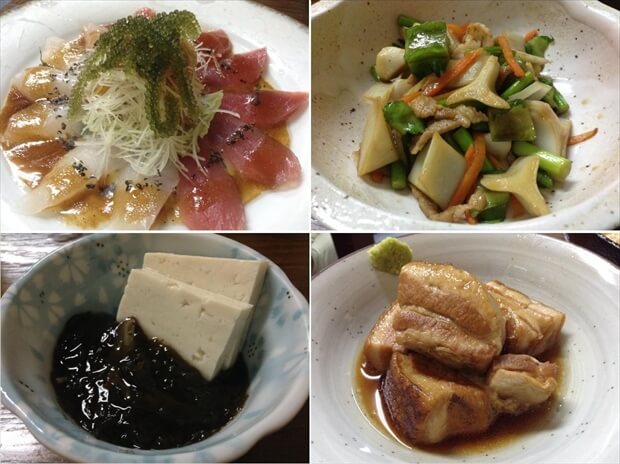 Photo Credit by Retty
Izakaya with established reputation on flavors, that are close to Hoshino Resort "Risonare Kohamajima," are listed.
Dishes created by a former executive chef at a hotel restaurant are basically offered as courses.
The restaurant offers a la carte items, but do try the course menu first.
Offering a union of ingredients from the island and French flavors in the form of Mozuku seaweed Tsukudani and seafood carpaccio.
In particular, Rafute made with brown sugar is exquisite.
Located on the premises of Kohamajima Seitou Kokutou Kojo (Kohama Island Sugar Refinery and Brown Sugar Factory), and transportation to and from the hotel is available. Do give it a try.
Chura Island's Dining ~Sugar Cane~
Address:Kohama 3225 Yaeyamagun Taketomicho, Okinawa 907-1221 Japan
TEL:0980-85-3254
Opening Hours:18:00~23:00
Estimated Fares:Course Dishes JPY 2,500~
3-2. BOB's CAFE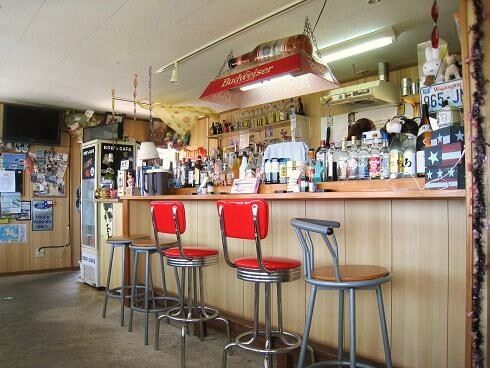 Photo Credit by* Cafe Luna *
BOB's CAFÉ offers the popular "Kohama Burger" in a casual atmosphere.
It is always crowded with local youths and tourists.
Located right in front of Kohama Port, it is easily accessible. Its flavors also have good reputations.
Its signature dish is a Teriyaki Burger, made with brown sugar from Kohama Island.
The sauce, the soul of Teriyaki, has an exquisite combination of the depth and mildness of brown sugar!
In addition, there are Taco Burger, an Okinawa original, thick-cut potatoes, Takoyaki, and other finger foods.
It has a wide selection of alcoholic beverages including, Orion beer, wine, Shochu, and Awamori.
During lunchtime, you can order a lunch plate. Would you like to enjoy it with some alcoholic drinks?
Due to its popularity, be aware that the store will be very crowded during lunchtime.
BOB's CAFE
Address:Kohama 3400-38Yaeyamagun Taketomicho, Okinawa 907-1221 Japan
TEL:0980-85-3970
Opening Hours:11:00~17:00 (Monday)・11:00~23:00 (Wednesday~Sunday)
Closing Days:Monday Night and Tuesday
Estimated Fares:Kohama Burger / JPY500~
4. Things to do in Kohama Island
4-1. Enjoy the beach activities! ~Kohama Island Comprehensive Information Office~
A tour, organized by a guide who knows every great thing about Kohama Island, cannot possibly have any more things in it.
At Kohama Island Comprehensive Information Office, you will find a variety of tours to enjoy marine activities 120%.
You can land on the "Fantasy Island," reachable from Kohama Island, and be lead to guide's selected snorkeling points.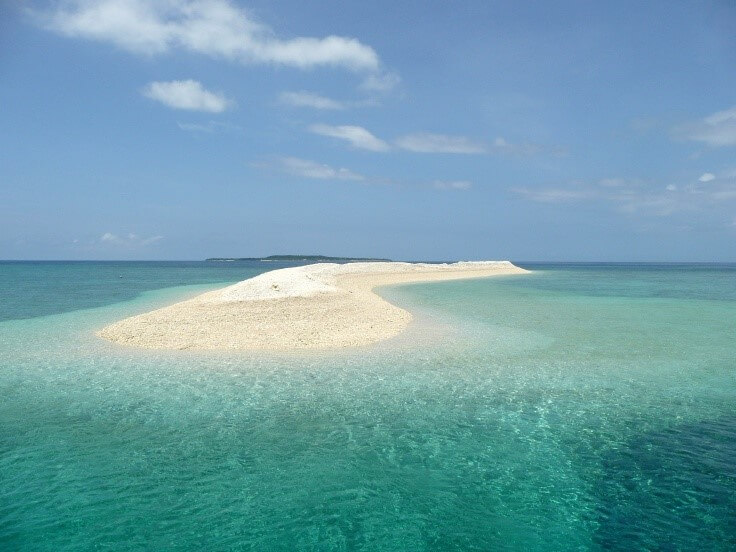 There are many things to do including a trip to Aragusuku Island, where mermaid legends remain, and fishing tours that take you to the best fishing point of the day.
In addition to the marine activities, there is a sunset cruise offering all-you-can-drink beer and Awamori, while you listen to Sanshin and watch the sunset.
Free bicycle rental is available for those who pay for a marine service.
Kohama Island Comprehensive Information Office
Address:Kohama 3400-38Yaeyamagun Taketomicho, Okinawa 907-1221 Japan
TEL:0980-85-3571
Opening Hours:7:00~19:00
Closing Days:None
Estimated Fares:Example
■Kayama Island(Round-Trip)- JPY 2,500 per person (Runs from two people)
■Hama Island(Round-Trip)- JPY 3,500
■Panari Island(Round-Trip)- JPY 5,000
■Bicycle – JPY 300 / hour・Bike – JPY 800 / hour (including gasoline fee)・Rent-A-Car – JPY 1,500 / hour (gasoline and insurance fee not included)
URL:http://www.kohamajima-marine.com/index.html
4-2. Heading to the beach directly from the hotel – Private Atmosphere "Haimurubushi Beach"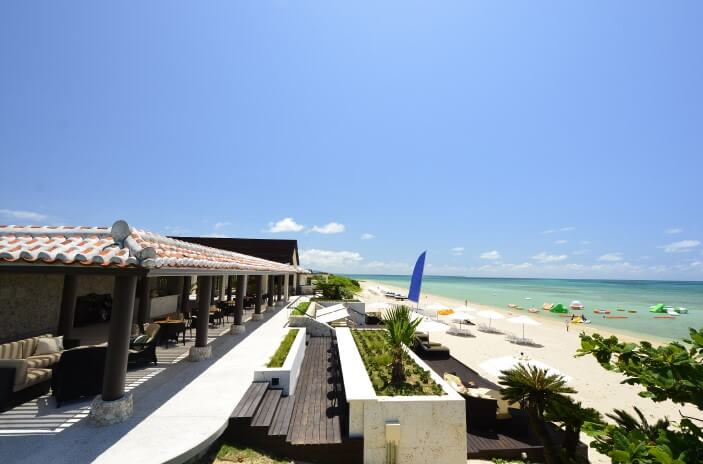 "Haimurubushi Beach," located within Resort Hotel "Haimurubushi" offers a wide selection of marine activities.
It is fun to swim at the beach, but wouldn't you want to enjoy other activities as well?
You don't need to make reservations by phone.
Make your reservations at the beach activities counter located inside of the hotel (same day reservations are available).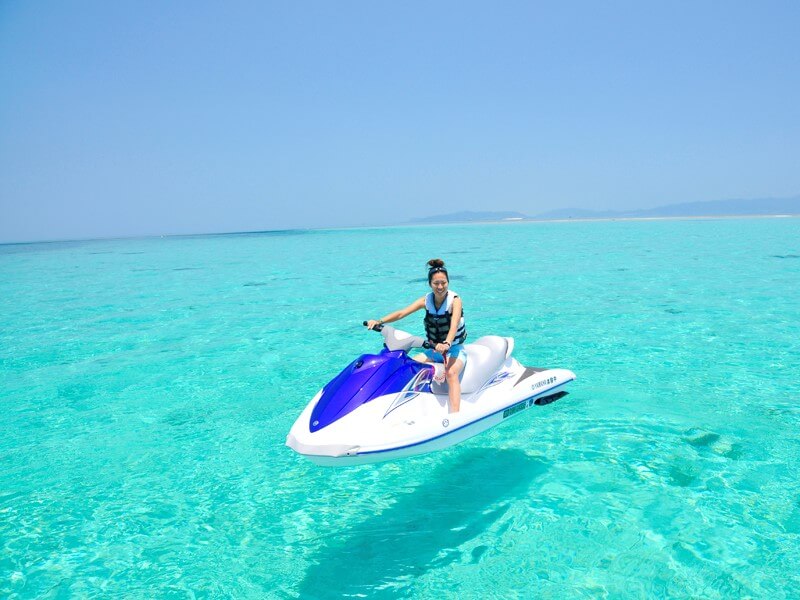 There are a variety of fun activities for the beach!
Options include: riding on a Marine Jet, banana boats, sea sliders, and tube riding, where an inner tube is pulled by a boat.
Snorkeling and diving tours are convenient for overnight guests!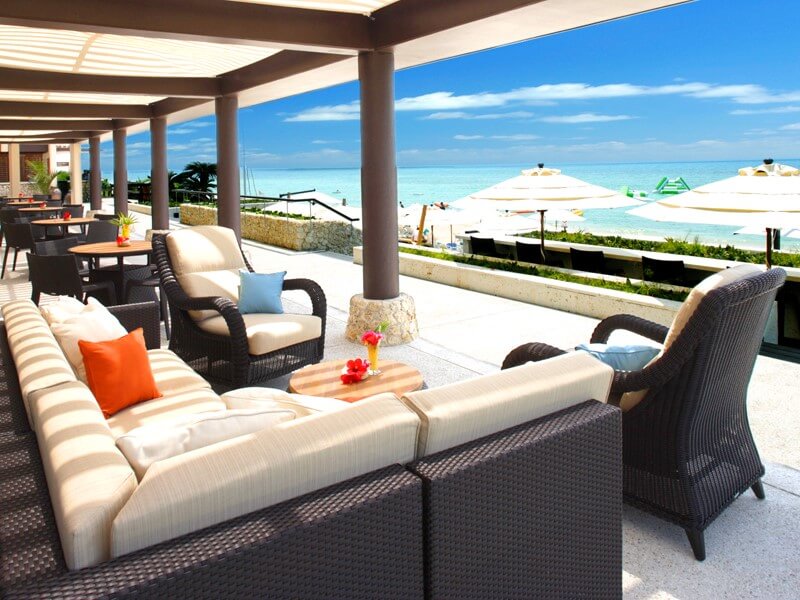 Moreover, you can relax and stare at the ocean at the beach café.
Haimurubushi Beach
Address:Kohama 2930 Yaeyamagun Taketomicho, Okinawa 907-1221 Japan
TEL:0980-85-3116
Opening Hours:Depends on contents of tour
Opening Terms:Middle of March to Beginning of November
Fares:Example
■Marine Jet:JPY 2,200 (an adult / 10 minutes)
■Beach Snorkeling Tour:JPY 4,200 (an adult / 90 minutes) URL:http://www.haimurubushi.co.jp/language/english/index.html
~Extra things to do~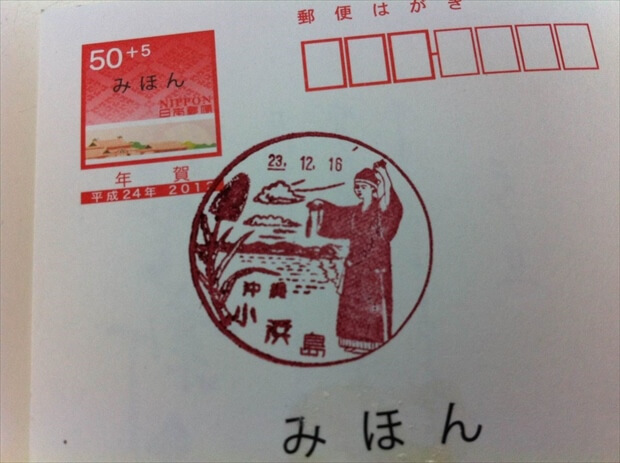 If your trip itinerary includes weekdays, there are fun ways to spend them.
First, head to the village and go to the post office.
Next, obtain a postcard over JPY 50, and ask for a "scenery stamp" at the window to have a nice, Okinawan postmark stamped on your postcard.
Give it to your friends or someone important as a gift from your trip, or send it to your home.
5. Accomondation in Kohama Island
5-1. Haimurubushi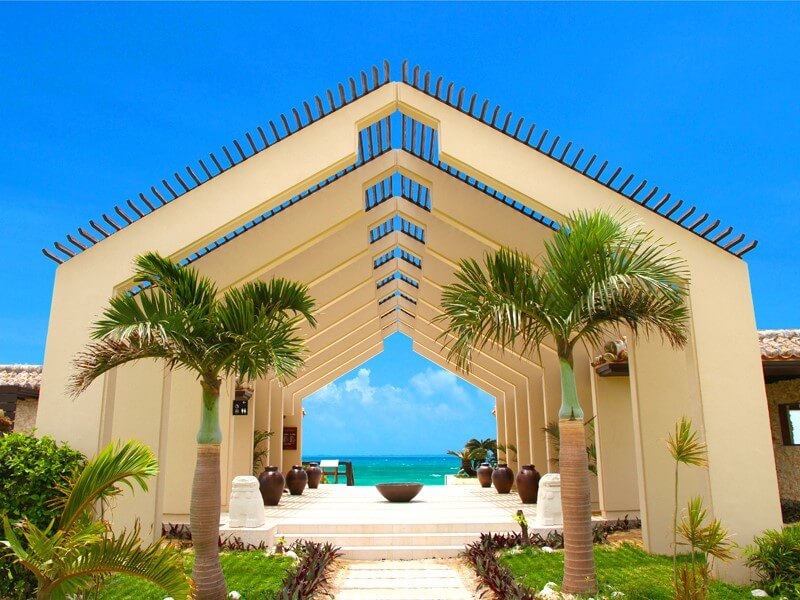 Haimurubushi is a large resort managed by Mitsui Fudosan group.
It offers a variety of plans that matches your trip style such as family trip, girls' trip, adults' trip, or lovers' trip.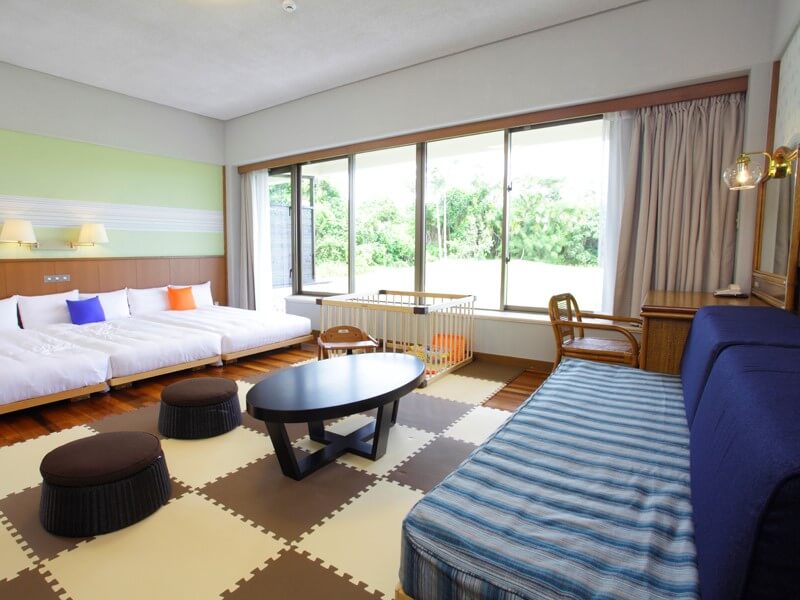 A variety of guest room types.
Select a room type, standard, ocean view suite, and family room, that meets your travel needs.
In particular, the family room features low beds in a large room, and you can experience the highest quality of service.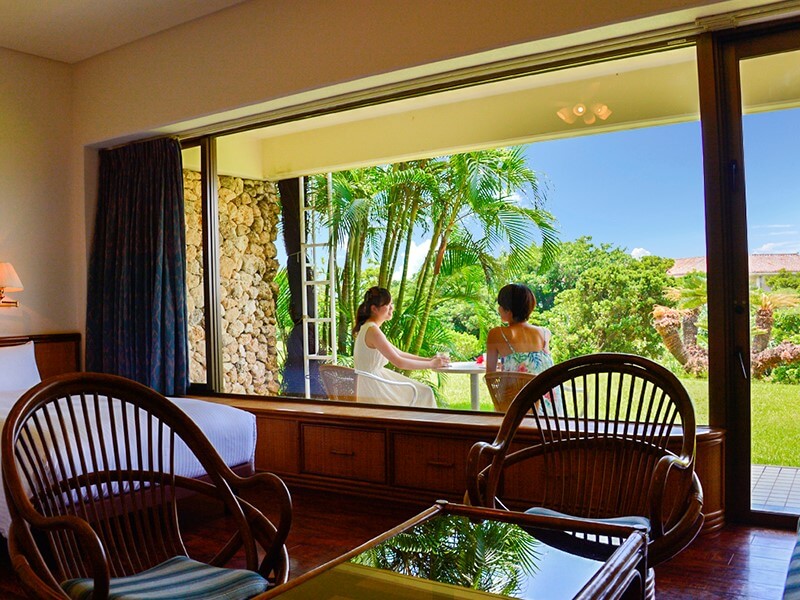 Take a step outside to find a terrace space to cool down, and enjoy its extravagance.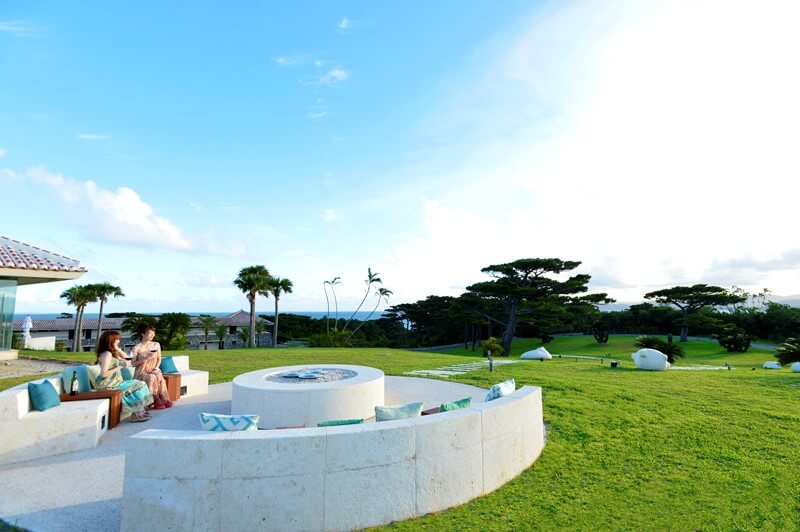 Enjoy sunset on a natural marble sofa in the garden with an upscale, resort feel.
Moreover, in the evening, listen to Shimauta performance by local artists working around Yaeyama Islands.
Haimurubushi offers more than the views of its buildings and the ocean on its large premises.
A garden with tropical flowers is one of the points of interest.
Milky Way and the Southern Cross are clearly visible at night. Enjoy astronomical observations also!
Haimurubushi
Address:Kohama 2930 Yaeyamagun Taketomicho, Okinawa 907-1221 Japan
TEL:0980-85-3111
Fares:Example ) JPY 17,500 – 1 night included breakfast and night-tour
※it differs from plan
http://www.haimurubushi.co.jp/language/english/index.html
5-2. Hoshino Resort Risonare Kohamajima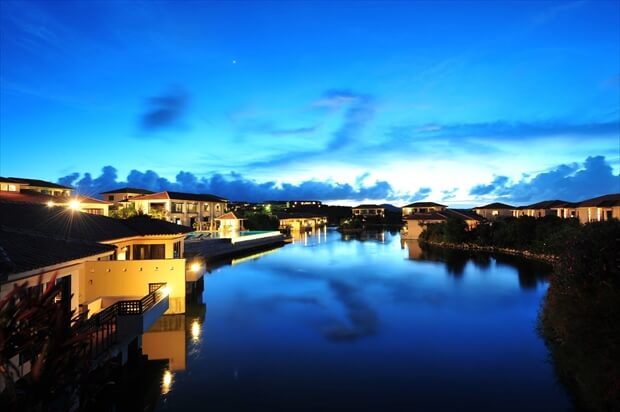 "Risonare Kohamajima" is managed by Hoshino Resort with a theme of tropical romance.
Risonare Kohamajima offers many items, which use island time to let you experience a "special space."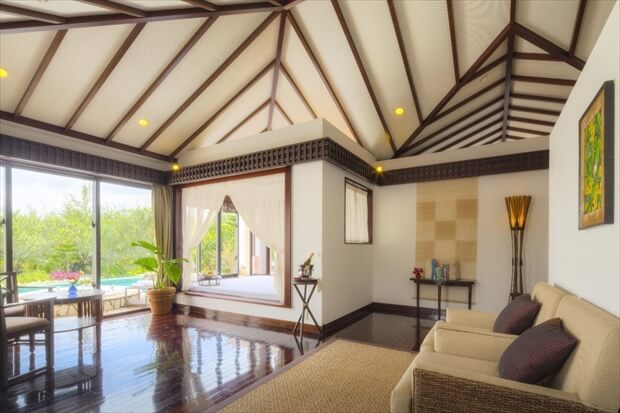 Guest rooms with an open design offer a comfortable atmosphere.
There are 8 types of villa-type rooms, from Risonare Twin to Royal Suite.
Risonare Twin is 42㎡, and you can select a room with a day bed.
You can comfortably relax, even if you are traveling with children.
A perfect place to relieve fatigue, free of unwanted noise.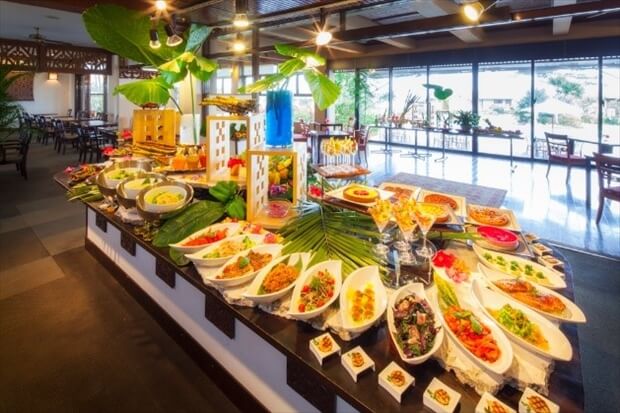 Buffet Style with foods made in Kohama Island "Club House Restaurant"
You will be completely satisfied with the food as well, since there is incredible variety of offerings, unbelievable for a resort.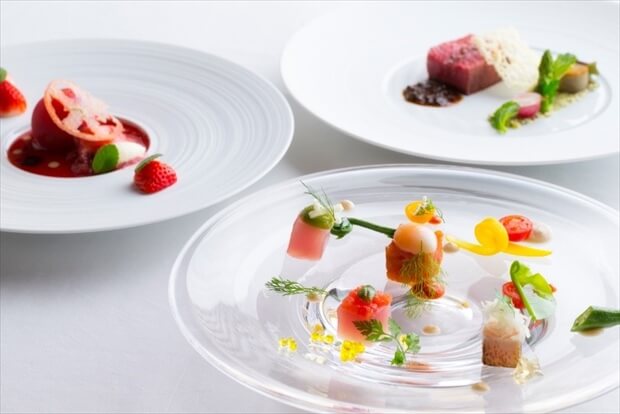 Authentic Italian Couse Menus "Deep Blue"
Additionally, there is "Shima Books & Café," where you can relax and enjoy reading with a light meal, and "Ventare Caffe," where you can enjoy BBQ until October.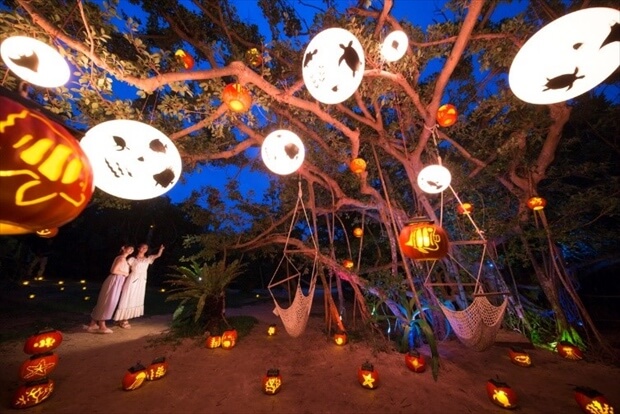 For "Risonare Halloween 2016 In Kohamajima," regularly illuminated Ficus retusa trees will be changed to a Halloween version.
It is a limited-terms event, where you can enjoy a fantastical world at night.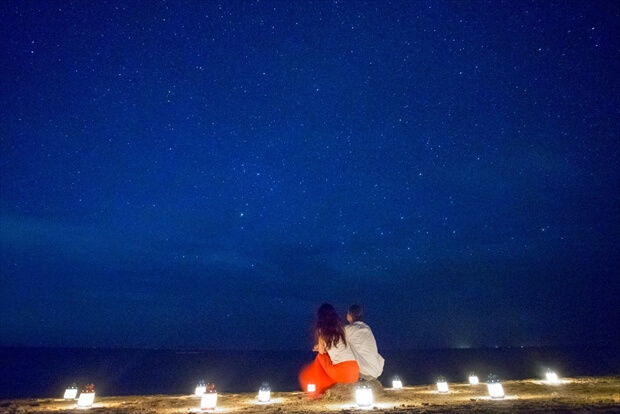 On the beach, sand art pieces are illuminated.
The world illuminated by lanterns create a "special time."
Enjoy a tropical version of Halloween, and experience a space where you "don't have to step out of the resort."
Hoshino Resort Risonare Kohamajima
Address:Kohama Higashiomote 2954 Yaeyamagun Taketomicho, Okinawa 907-1221 Japan
TEL:0980-84-6300
Estimated Fare:JPY 14,000 – 1 night with buffet plan (per person)
http://www.hoshinoresorts.com/en/resortsandhotels/risonare/kohamajima.html
5-3.Guest Houses in Kohama Island~Ufudaki So~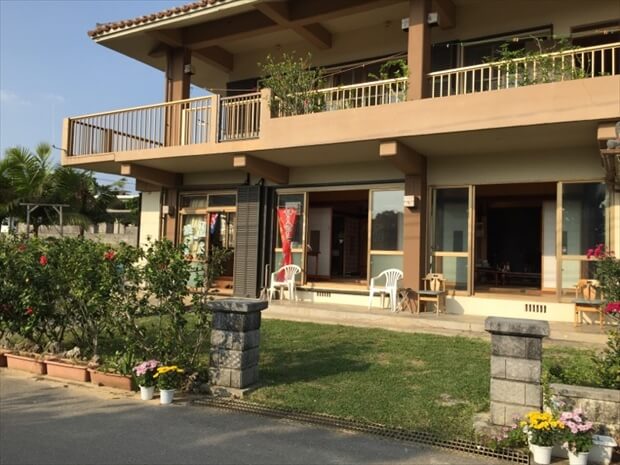 The owner of "Ufudaki So" is very friendly, and he is known for a great service including playing Shamisen in the evenings.
The homely atmosphere is very comfortable.
It is very clean and comfortable to stay!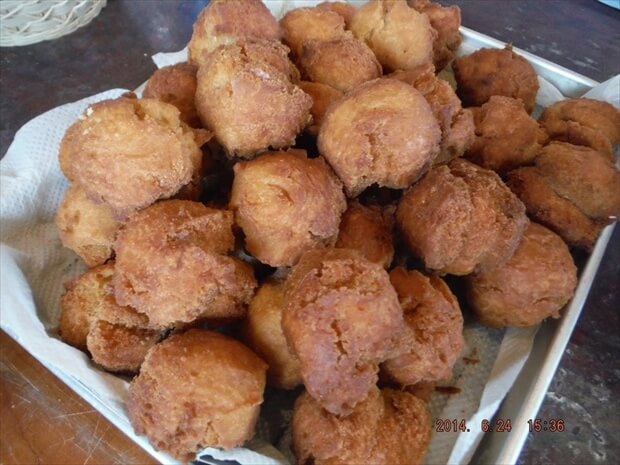 Sata-andagi at this inn is very delicious, such that people come to buy them from here.
You can have a light meal with Sanpin tea (jasmine tea).
Ufudaki So
Address:Kohama Higashiomote 52 Yaeyamagun Taketomicho, Okinawa 907-1221 Japan
TEL:0980-85-3243
Estimated Fares:JPY 6,500~ (1 night with 2 meals)
http://kohama52.ti-da.net/
6. How to get to Kohama Island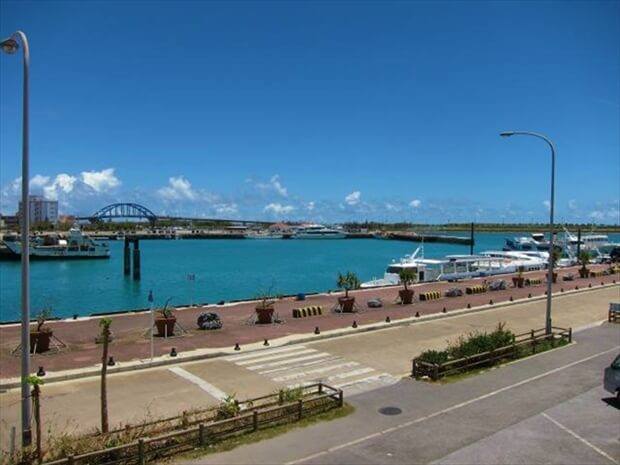 Photo Credit by Taketomi Island Tourism Association
There is only one way to get to Kohama Island. You must head to the island on a ferry, which departs from the Ishigaki Harbor Ritou Terminal.
You can select from three ferry companies: "Anei Kankou," "Ishigakijima Dream Kankou," or "Yaeyama Kankou Ferry."
Every ferry takes the same route, thus, you can choose the one that fits your schedule and other needs.
Anei Kankou operates 12 high-speed ferries in a day, and Dream Kankou operates eight.
Dream Kankou operates four car ferries per week.
This is only available once a day; be sure to consider this when making your schedule.
Traveling time on a high-speed ferry is approximately 25 minutes, and approximately 30 minutes for car ferries.
As the entrance to Yaeyama Islands, vessels traveling to other islands, such as Taketomi and Iriomote Islands, are gathered at Ishigaki Port.
Moreover, there are optional tours departing from Ishigaki Port.
Depending on the time, it may take some time to complete the necessary procedures.
Be sure to allow plenty of time in your schedule, including pre-travel procedures.
 
Summary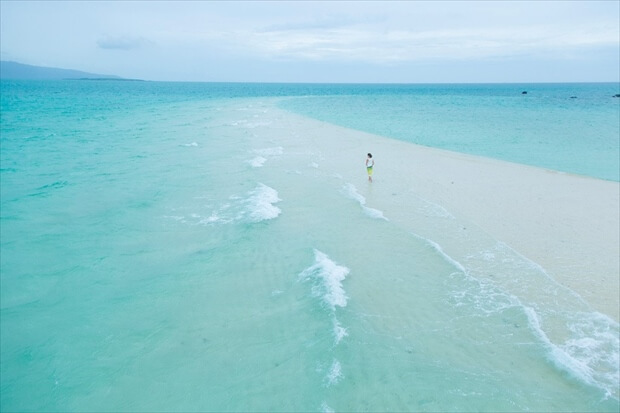 An extraordinary, relaxing atmosphere awaits you on Kohama Island.
Please visit this paradise with great food and places to stay.