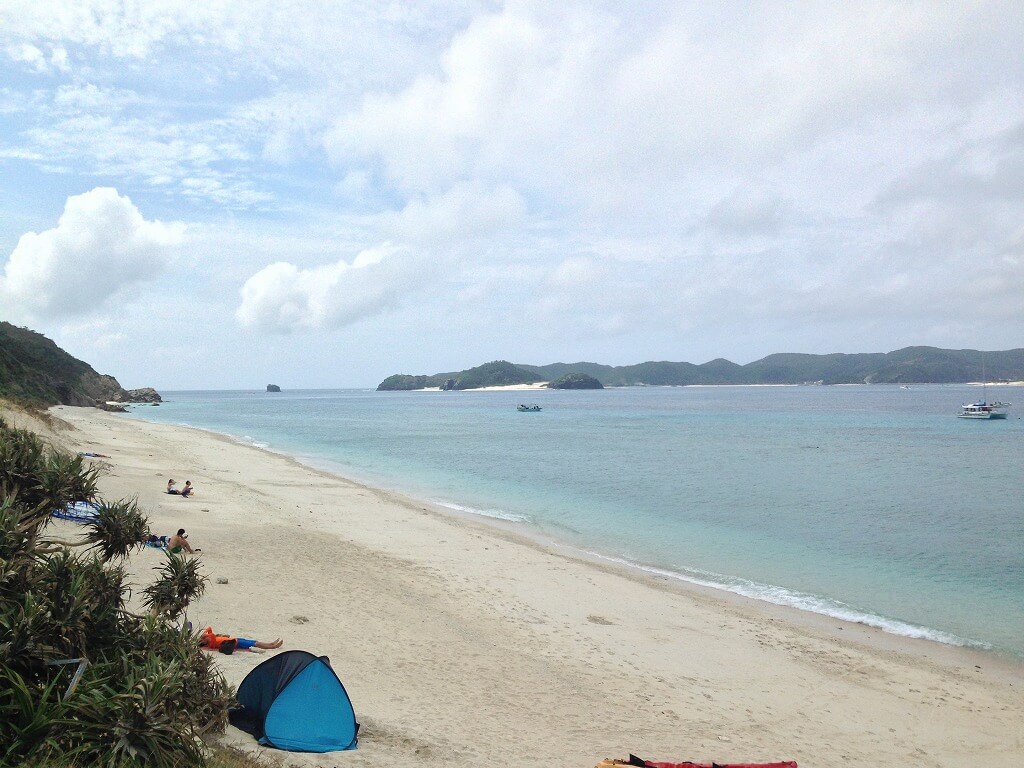 In March 2014, Okinawa's 'Kerama Islands' were designated as a national park.
The sea around the Kerama Islands is popularly known as 'Kerama Blue' because of the many gradients of blue that can be seen in the sea. It is one of the most beautiful seascapes in Okinawa.
Enchanted by 'Kerama Blue', many tourists from around the world come to visit the area.
This time we will introduce one of the Kerama Islands called 'Aka Island'.
Aka Island has it all – from stunning beaches to delicious food and bars with great cocktails.
Please check our model course that will make the most of your time on the island!
How to get to Aka Island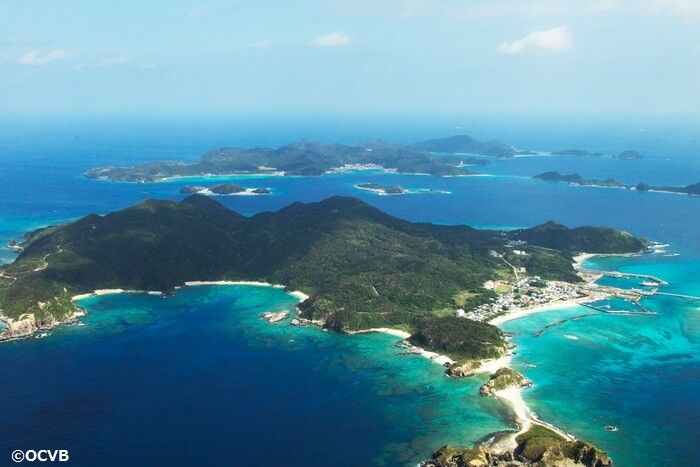 You can get to Aka Island via a ferry from Tomari Port in Naha City.
The high-speed ferry, 'Queen Zamami' takes approximately 50 minutes and costs 5,970 yen round-trip (USD 59.14).
On the other hand, the slower 'Ferry Zamami' takes approximately 90 minutes and costs 4,090 yen round-trip (USD 40.52).
We hear that the ride on the high-speed ferry – 'Queen Zamami' – is quite bumpy. For this reason We would recommend the slower 'Ferry Zamami' to those who suffer with sea-sickness.
Aka Island seasons / Accommodation information
We would recommend going to Aka Island in June! By June, the rainy season has ended and there are a lot of sunny days. Despite this, there aren't many tourists about during this time.
July and August are the islands peak months. Lots of accommodation sell out fast for this time of year – please book by phone early – by at least mid-June – to avoid disappointment.
There are approximately 20 guest houses and B&Bs on the island, and only 1 hotel.
The current cost for accommodation (depending on the season you visit), is commonly as below:
One night without board: from 3,000 yen (USD 28.74)
One night with two meals included: from 6,000 yen (USD 57.49).
http://www.vill.zamami.okinawa.jp/guidemap/stay/
Take a look at the Zamami Town homepage for further details.
Most of the accommodation available on Aka Island is close to the port (the furthest being 5 minutes away by car). Pick-up service is available , so please confirm when you book.
Nishihama Beach
The most famous beach on Aka Island has to be Nishihama Beach.
Please be careful  that Nishihama Beach is 2 kilometers (1.24 miles) away from the port. It's better to either rent a bicycle or request your accommodation to pick you up.
A free pick-up service from beach is available from lots of accommodations on many isolated islands in Okinawa Prefecture, not only Aka Island. Please confirm with your accommodation when you book.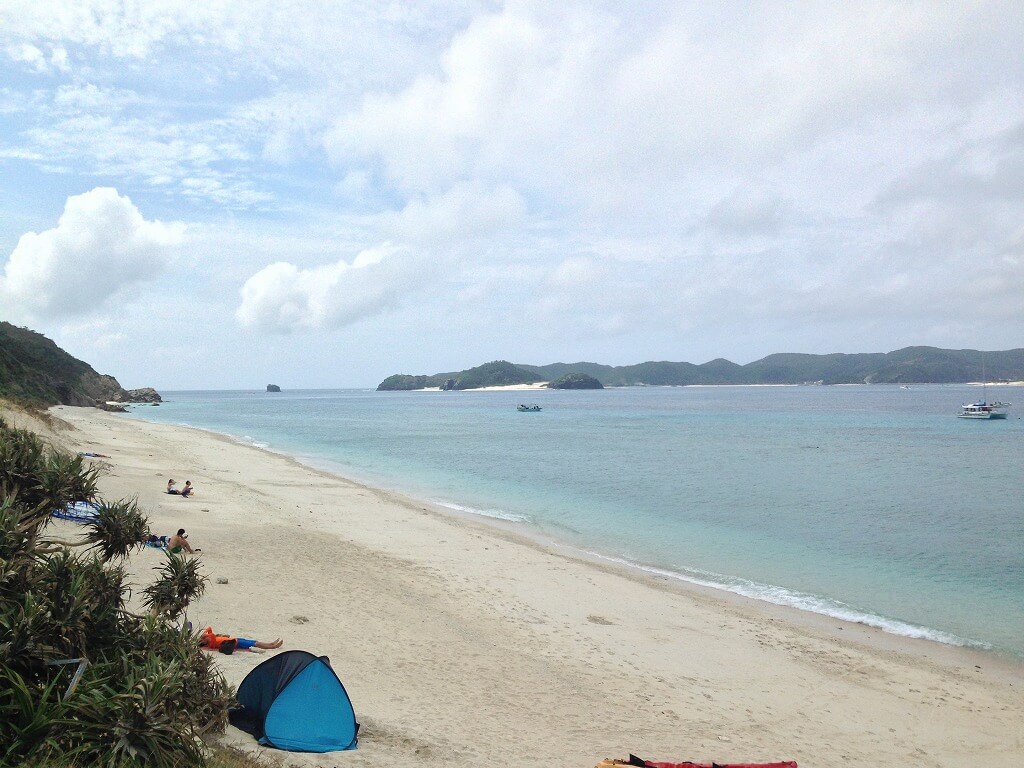 As there is hardly any areas of shade on Nishihama Beach, We would recommend bringing along a tent. Of course, a parasol an also provide you with shade, but with a tent you can change your clothes without worrying about those around you.
A snorkeling set is also a must-have on this island! With a snorkeling set you can peek into the beautiful sea to enjoy views of colorful subtropical fish.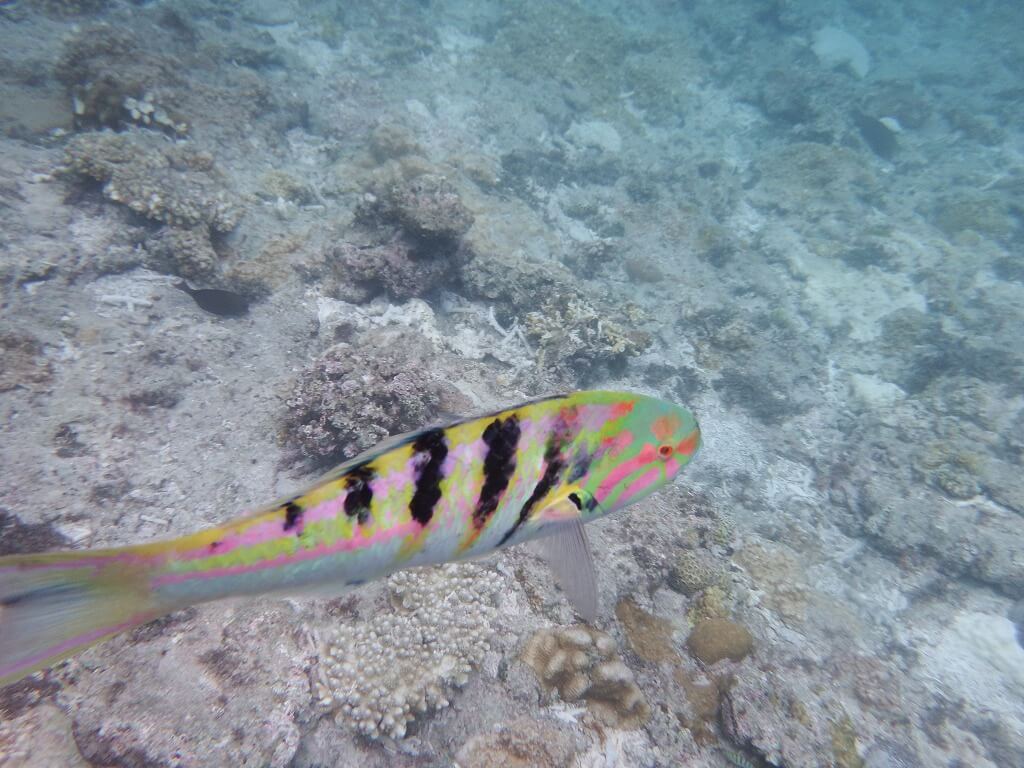 Please don't forget to wear a life jacket when you use your snorkeling set.
Spend some peaceful time on Nishihama Beach by swimming in the surrounding beautiful sea, relaxing on the beach, looking for hermit crabs and collecting shells so on…
The recommended months for swimming on Nishihama Beach is between June to September. Clear and dry weather continue in the region after the rainy season ends.
It is warm enough to swim in the sea during other months too, but as Okinawa is prone to cloudy and wet weather from December to the beginning of February, there is a strong chance that you won't be able to swim during these months. May is the rainy season, so swimming isn't possible for the majority of May.
Trattoria Bar Gerumagnon
You will start to get hungry after all that swimming, so let's venture to Geruma Island to get some lunch! Geruma Island is the island next to Aka Island, and can be easily reached on foot via a bridge.
Gerumagnon is a cafe during lunch time, and a bar come evening time.
It is a very popular place, so making a reservation in advance is highly recommended.
I ordered the 'Omurice Course' (Omelette Rice) this time.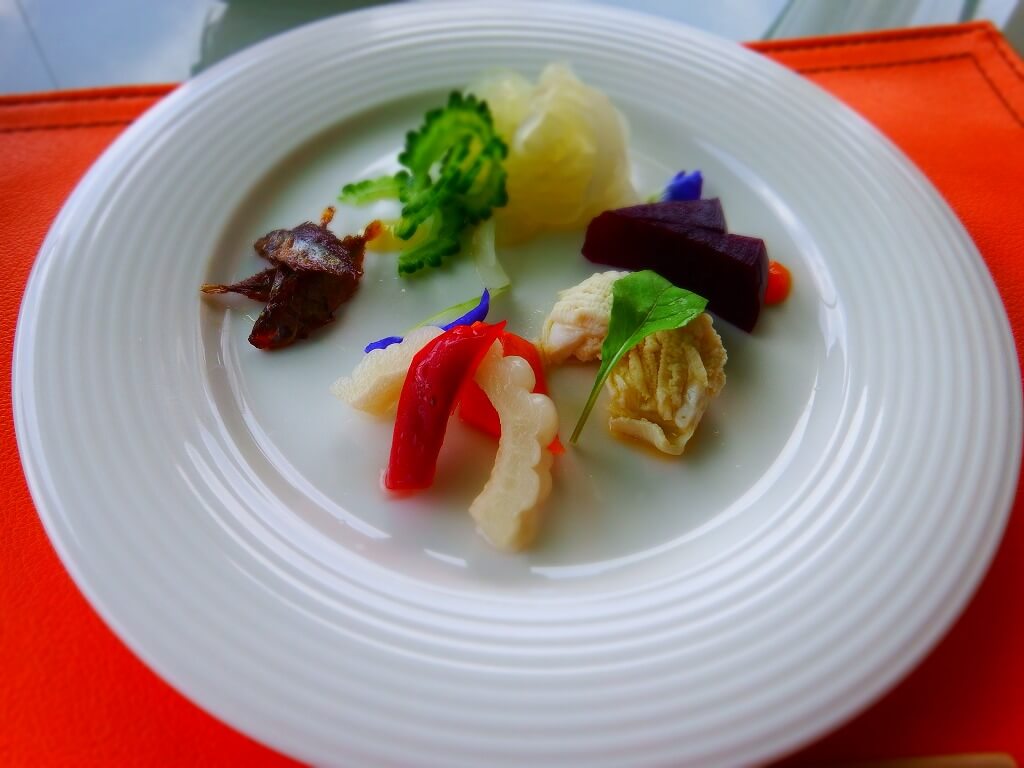 It contains five types of appetizers – goya pickles, 'Suku' (a type of small Okinawan fish), squid, etc. A wide array of Okinawan ingredients are used.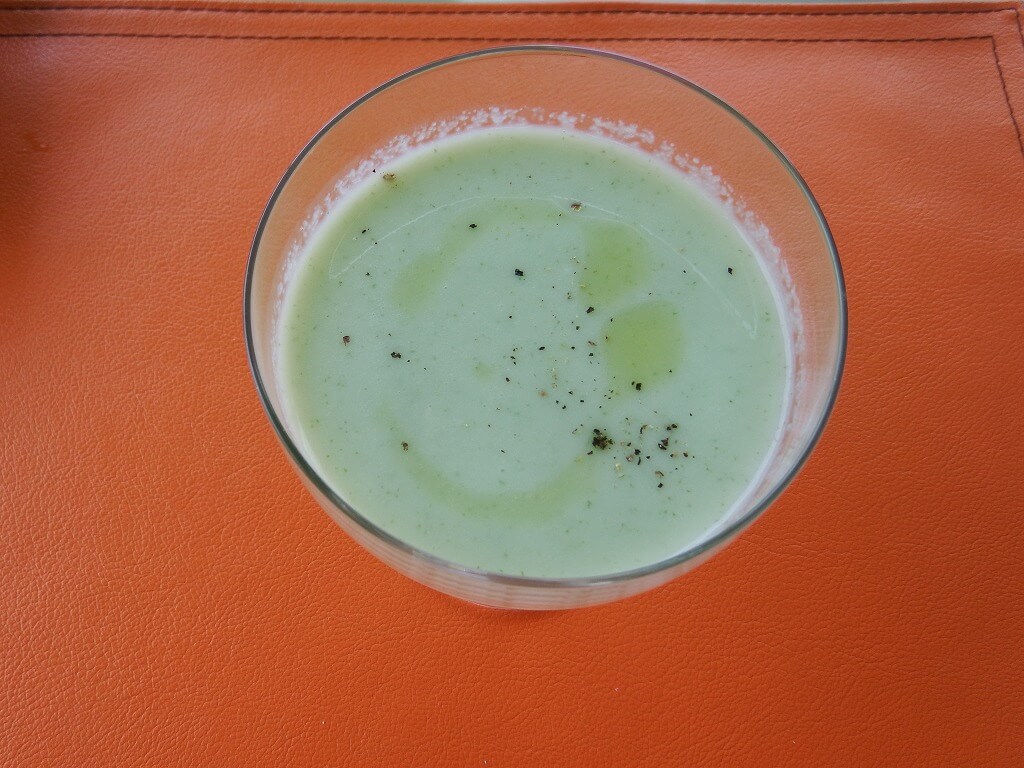 Cold Cucumber Soup. During the heat of summer, this cold soup was amazingly good!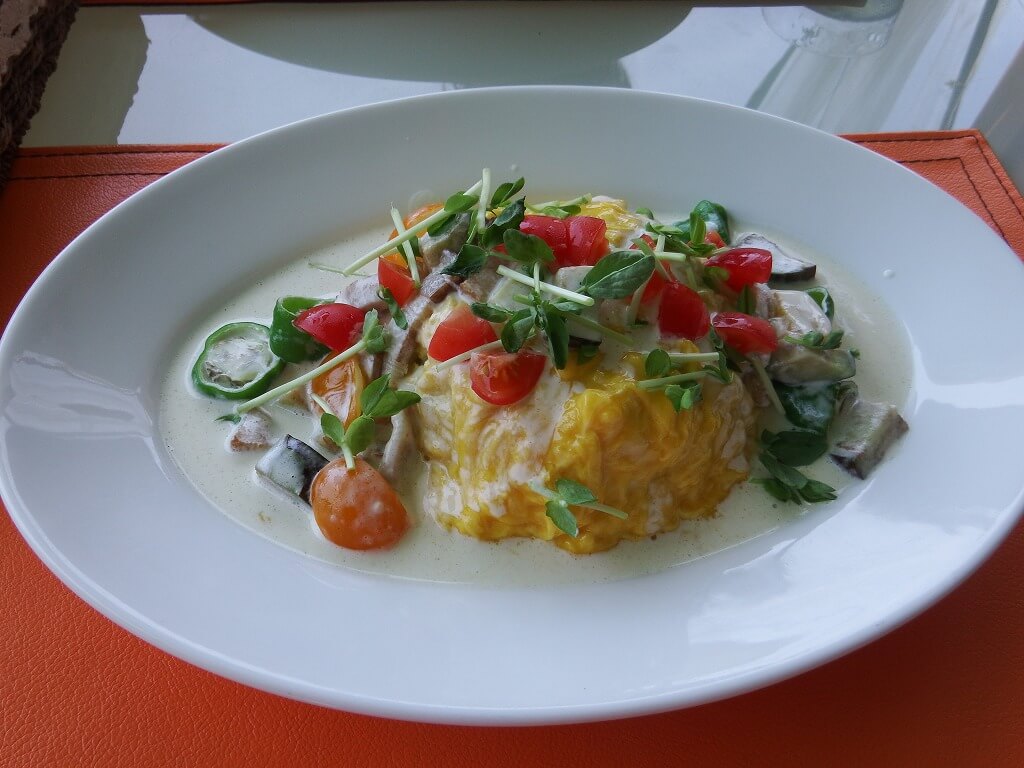 And then on to the main dish of Omurice (Omelette Rice)!
The rice used is healthy multi-grain rice. It is filled with vegetables and mushrooms and topped with a lightly cooked egg. The sauce used in this dish is rich and luxurious.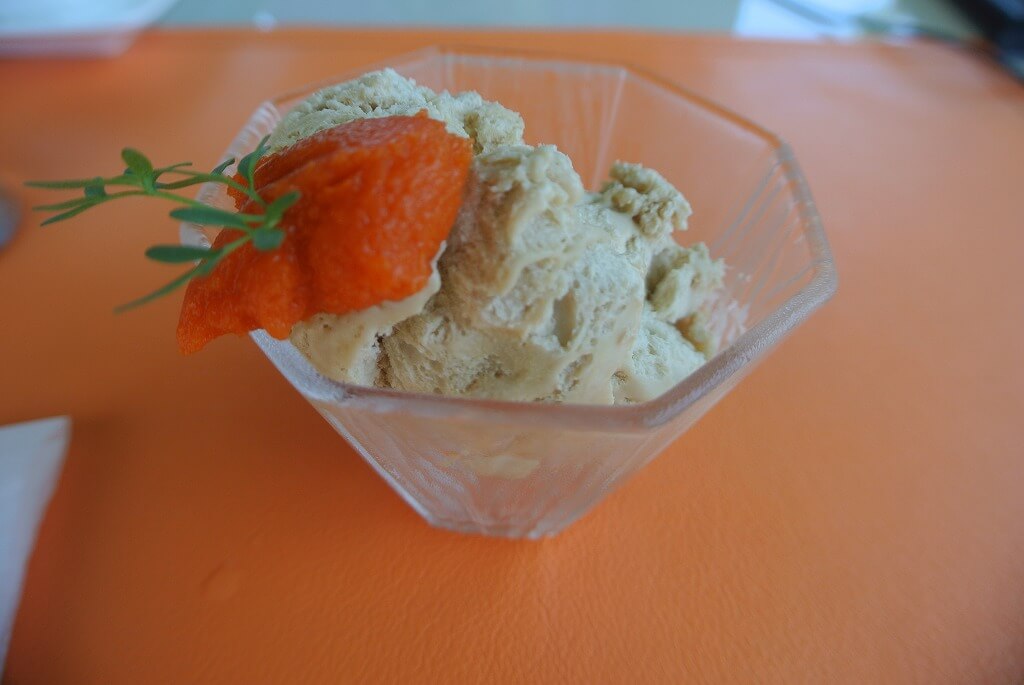 I also ordered the Kokuto (Brown Sugar) Meringue. This doesn't come with the set course.
The brown sugar is rich and ever-so-slightly sweet – it tastes absolutely amazing. It's a dessert I can't recommend enough on a hot day!
Gerumagnon is a lunch time cafe on an isolated island that serves up delicious dishes. I'm sure you'll be pleasantly satisfied!
Address : Geruma 54, Shimajirigun Zamamison, Okinawa 901-3312 Japan
TEL : 098-987-2650
Opening Hours : 12:00~17:00(Lunch time is until 14:00)
19:00~23:00(L.O.22:00)
Closing Days:Tuesday (next day will be closing if Tuesday is national holiday)
Bar Yonamine House
Both tourists and locals alike flock to this popular bar in the evening. It was founded in an old folk house 80 years ago.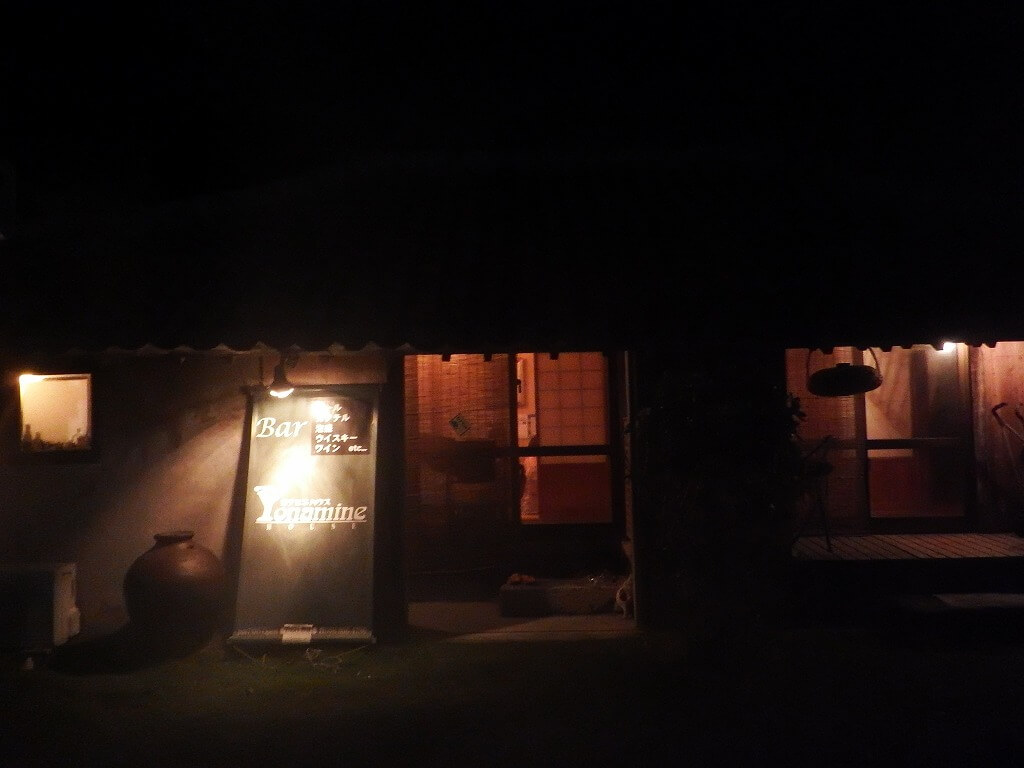 The inside of the bar is so relaxed that it feels like you have returned home to your grandparents house. This atmosphere is somewhat different to the bars you can find in the city!
The food on the menu costs as little as 300 yen (USD 2.84) plus per plate.
The Master of Yonamine House can make original cocktails for you – just tell the Master a description of the cocktail and they can make it for you! For example, 'Kerama Blue', 'Aka Island Sea', 'Coral Reef Spawn', etc.
Your description doesn't have to be so fancy though. Requesting a 'sweet cocktail', or 'a strong yet easy to drink cocktail' is also fine! This is perfect for those who don't go to bars very often.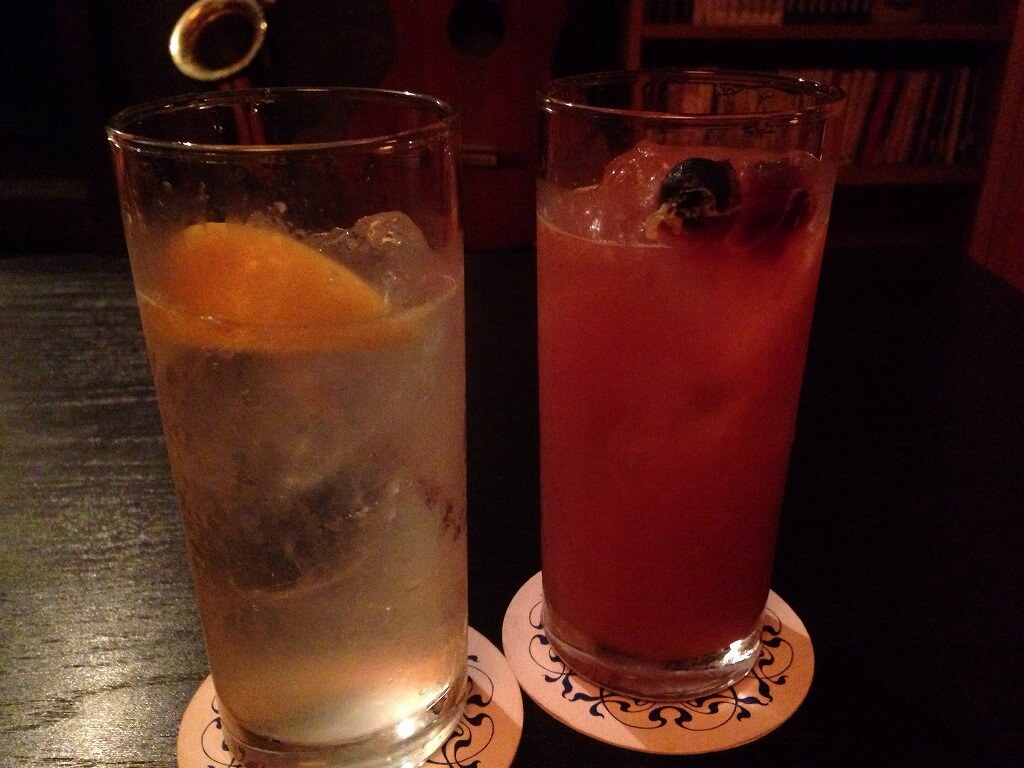 A fashionable cocktail topped with a lemon or raspberry!
The bar doesn't only serve cocktails – a wide selection of beers, Awamori, whiskeys, wines, etc is also available.
It is a great place to mix with other tourists and hear more information about Aka Island from the Master.
Why not enjoy your evening on a tropical island with a delicious cocktail.
Bar Yonamine House
Address : Aka 144, Shimajirigun Zamamison, Okinawa 901-3311 Japan
TEL : 098-896-4786
Opening Hours : 19:00~0:00
Closing Days : Sunday
Finally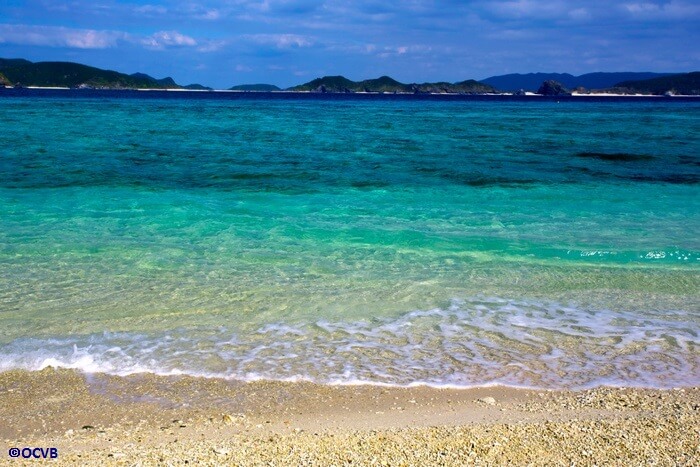 You can enjoy yet another side of Okinawan nature and sea on Aka Island. It is slightly different from the experience you can get on Miyako Island or Ishigaki Island. Some may think it is an inconvenient island due to the fact that there aren't any supermarkets or convenience stores on the island. However, this enables you to relax and enjoy life as it was in the past.
The sea that is one hundred times more beautiful than in Okinawa Main Island… The stars that you just cannot see in the cities… Get away from your busy and hectic lives on Aka Island!
Aka Island has increased in popularity since being designated as a national park. If you go once, you definitely want to be back again!
It is an isolated island that is very easy to access from Naha – we cannot recommend a visit to this island enough!